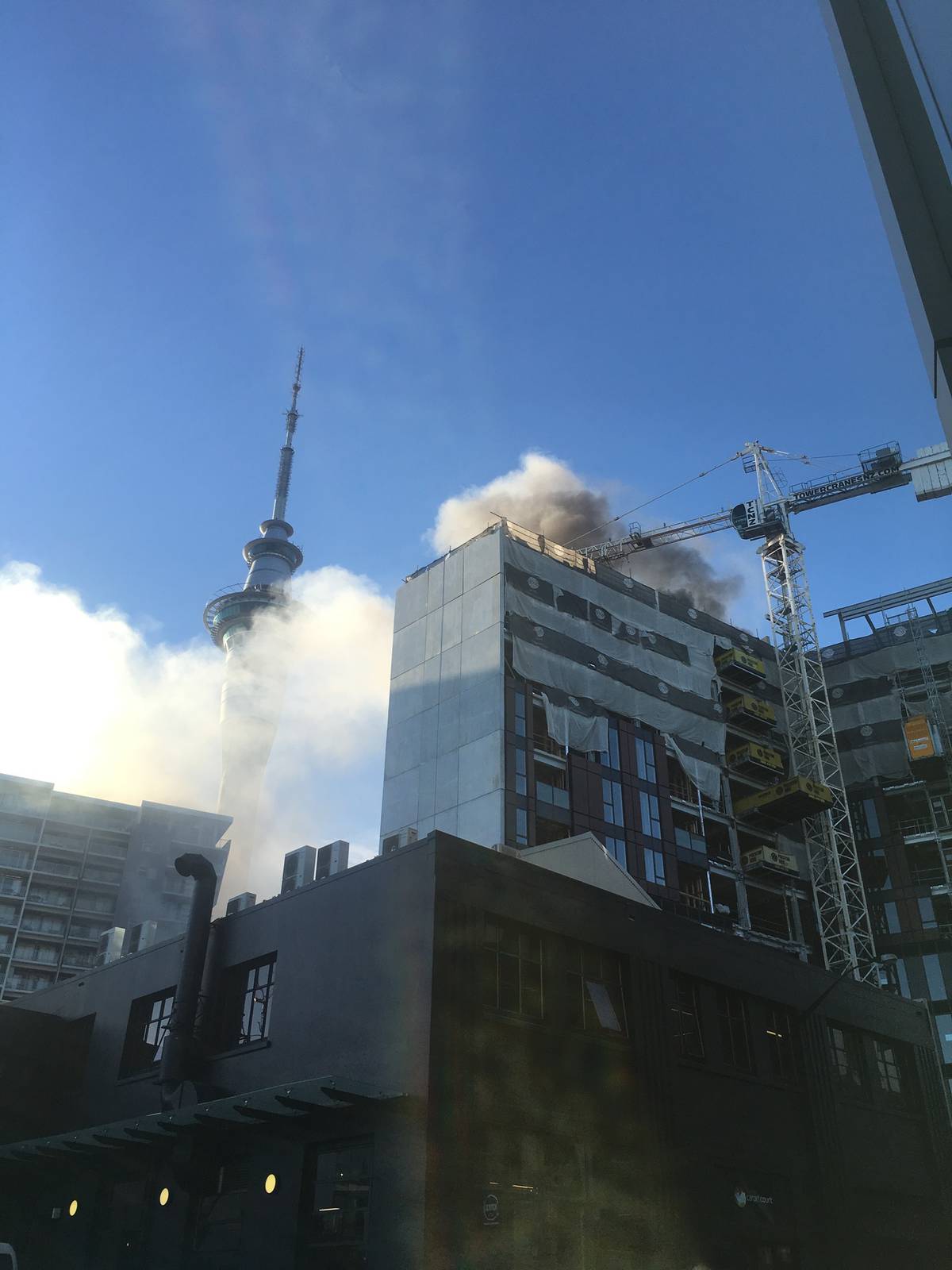 [ad_1]
It is thought that a sparkling fire from a $ 75 million residential fireball built in downtown Auckland was thought to have plundered.
Staff on the building site were removed by Graham St and dismissed by staff shortly before firefighters arrived.
An employee on this site told the site Herald The fire in a crane started as a result of a spark from a welding.
The site was cleared and the thick finger of smoke seen around the town burned plastic, the worker said. T The fireplace was not affected by the fire.
Sealan and New Zealand confirmed that the fire was in a crane on the 10th floor.
Fenz received the call at 8.19m. No one was injured, the station officer Ali Rodger said.
"It was a small fire out, when he arrived," said Rodger.
"It was damaged by staff who used set up powder and fixed reel powders."
They were waiting for a firemaster to prove the cause of the blame.
A staff at the site said: "There will be flames everywhere, myself and my other guests trying to make a difference with the fire engines.
"There were too many oxygen in the air and we couldn't bring it out."
The building erected is the Ramada Hotel and Suites from Victoria St Safari Group, Auckland's $ 75m project with 66 private houses and 48 hotels.
A Safari Group spokeswoman said the company would not refer to it.
The fire was akin to being seen all over the town, with a thick debris of black smoke moving over the Auckland skyline.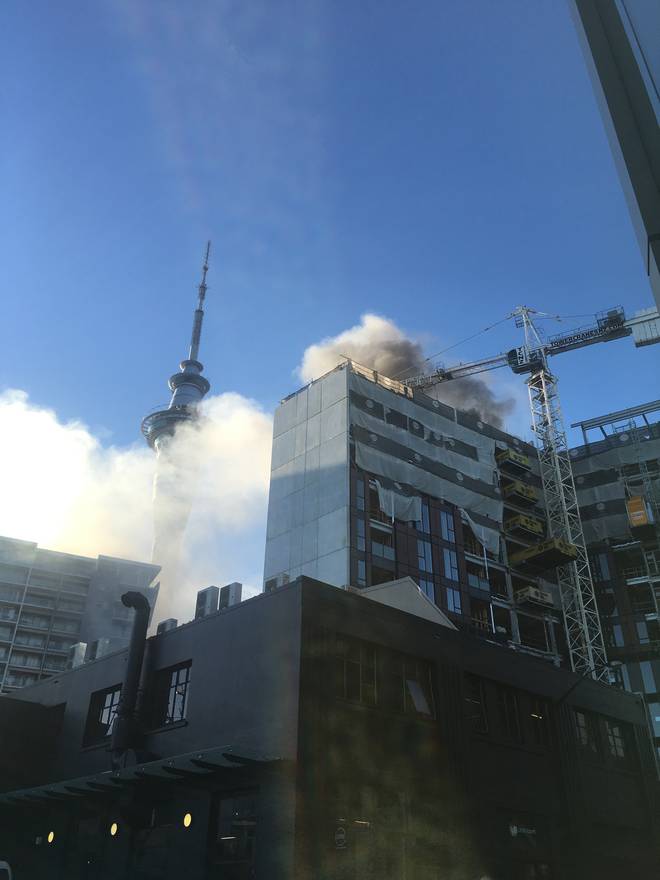 Four fire engines were present and the fire was set out at about 8.45am.
An ambulance was also present.
[ad_2]
Source link