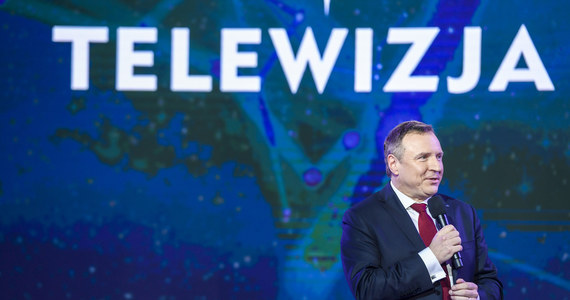 [ad_1]
Initially, it was announced that the best of the "Chance for success" partners will be revitalizing at the Polish National Festival of Poland in Opole this year. However, Jacek Kurski says that TVP in collaboration with the Opole town is working on a program that promotes the celebration of Polish songs.
At the beginning of February, information on antenna reform appeared "Success for success", which was broadcast on TVP2 in the years 1993-2012.
The musical talent exhibition was away from the antenna after nineteen years, when Wojciech Mann he decided to retire from hosting his program.
"As an official reason, to be accepted or not, I mentioned how John Paweł Woronicz appeared in a dream and he said to me:" I have time and time; Listen to me – in a so amazing way he explained 2012, Mann's decision.
Although then it was anticipated that there would be another director in the place of Man, it was finally agreed to finalize the "Chance for success" case.
"We believe, not to involve Wojciech Mann as the guest, throwing his raison d '#?; Être" – a & # 39; confirmation of TVP2 regulation in 2012.
We have already had the first two trips (we know that Wojciech Mann does not appear in the lead role), the next ones will be held in Gdansk and Katowice.
At the same time, in the interview with the Wirtualnemedia.pl website TVP leader Jacek Kurski says that there is still a new program that does not have the same format as "Chance for success".
"There were already two shapes, which were better or less watched, but we decided that something needed was more lively and still nostalgic. In each event there would be several minutes of show shows from Opole, as it is This is a public television wealth. They love what they know, nothing more beautiful than the real achievement people remember "- a & # 39; emphasizes Jacek Kurski.
"In each program there are several minutes of archiving exhibitions, as it is a wealth of public television," a & # 39; put the TVP leader.
Cycling that includes 8-10 episodes may be a & # 39; Go to TVP1's main antenna before this year's Opole Festival. The final episode of the series will be broadcast at the end of May and June, just before the 56th National Festival of Polish Opole Song 2019.
[ad_2]
Source link