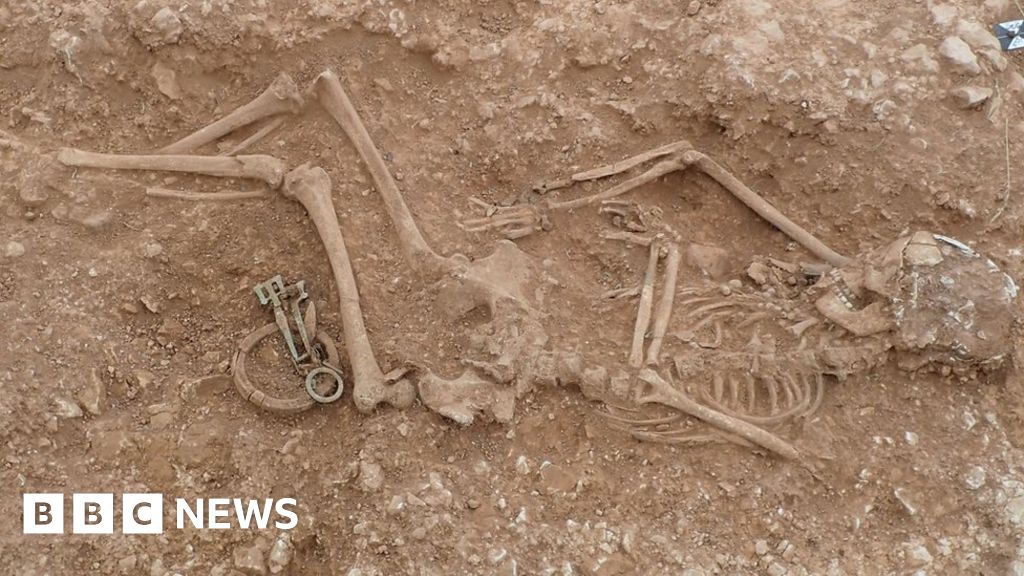 [ad_1]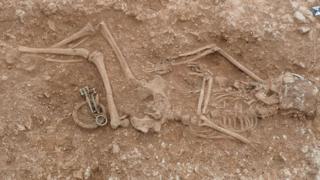 Artifacts made by women are highly decorated with their jewelery and find personal items in an Anglo-Sacson churchyard.
There are about 20 graves that go to her; Fifth and sixteenth centuries were found in the Lincolnshire Wolds, including one with a woman who cradling nails.
The cemetery was found after a metal detector was discovered on the site at Scremby, near Skegness.
Experts commented that "rich arrangement" contained in mills and brooches.
Copper brooches, iron shield heads and Anglo-Saxon caps were among the metal detector's detection.
Hugh Willmott, a senior lecturer at Sheffield University, who was above the excavation, said: "Mills were made from hundreds of clay, amber, glass and cliff knees, which used personal items such as printing , carrying freeshells with an elephant, and brooches were highly decorated to tie clothes.
"Two women were even silver medal ring rings and silver loose style associated with Jutish communities in Kent.
"One of the most spectacular funerals of a highly decorated woman who was buried with a baby cradled in his left arm."
Dr Willmott said women were "a great deal of funeral funerals," while men were buried with "arms like a spear and wings".
He said that the funerals were wonderful "according to the funeral rituals taken during the early centuries of the German migration to the east of England".
Excavating is & # 39; The site knew the first excavation and the RAF members were involved, as well as international volunteers and students.
The gods and bones of those buried are explored to find out where the people lived and what food they ate.
The ivory rings are also monitored to monitor what an elephant species used to make.
You can see more about this BBC Digging For Britain story on BBC Four at 21:00 GMT on Wednesday November 28, and later on BBC iPlayer.
[ad_2]
Source link