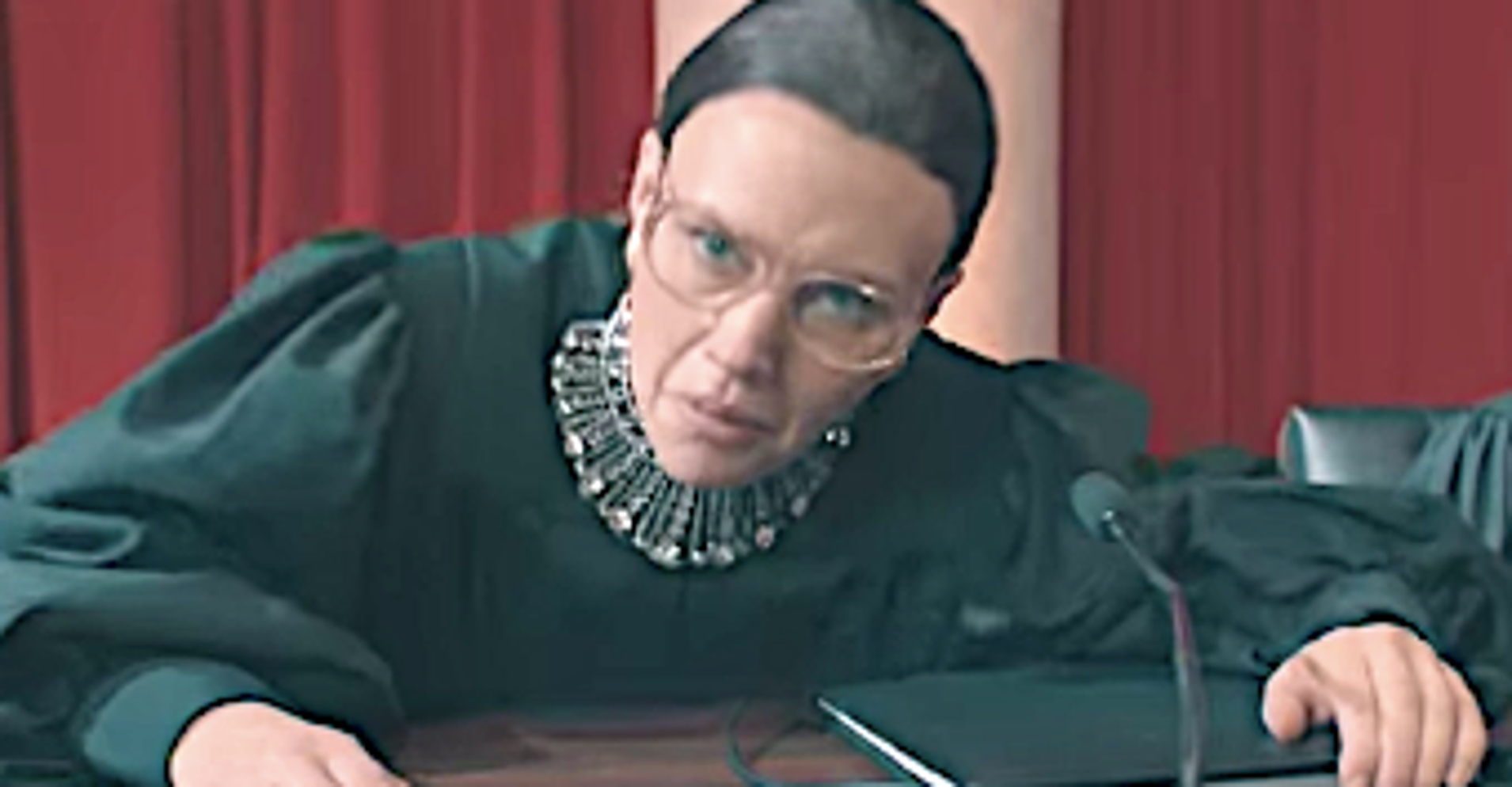 [ad_1]
After bouncing back from three broken ribs, tough-as-nails Supreme Court judge Ruth Bader Ginsburg (played by Kate McKinnon) was honored greatly by a rap video on "Saturday Night Live."
"You know there's only like one lady holding the whole damn thing together, right?" Pete Davidson raps. "This is for you, RBG."
Chris Redd – the other half of the Gooney Tunes duo – chimes in: "You think some broken ribs are gonna keep her down? Hell no, and hell no! Live Ginsburg and I ride for Ginsburg. "
He adds: "Tell Trump to stay out [of] her way / Do not fuck with my Roe v. Wade / Supreme Court's a boys club, she holds it down, no cares given / Who else got six movies about 'em who's still livin'? "Redd raps.
McKinnon does a stellar turn as the "Notorious RBG," break dancing, flexing her muscles – and showing off "Brooklyn" tattooed on her bared midriff.
[ad_2]
Source link