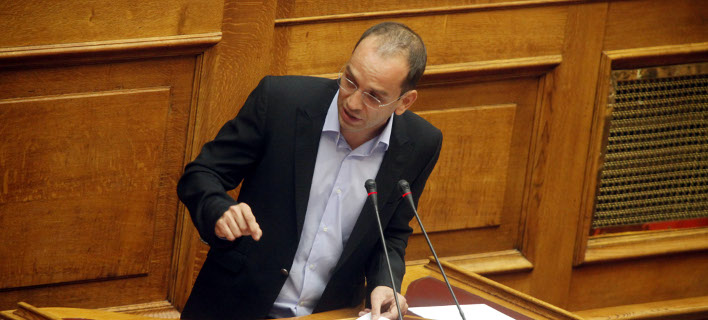 [ad_1]
The contributor who was a member of the Preveza member of SYRIZA Kostas Barkas loves, at the time Prespa AgreementSouth Westerly
On Monday morning, a group of unidentified triciks threw a & # 39; MP, who wrote "Allies, Traitors, Politicians, Macedonia and Greek", as long as the word "PRODOTIS" is the picture of the MP.
They also hanged on the wall of St Andrews Castle, a banner with an idle slogan.
Speaking of the truth, Mr Barka wrote his personal Facebook account: "In Preveza, today, some of the following robbery rabbit threw the following three wheels and hanged the following flag at St Andrew's Castle. I do not fear anyone and anyone. all posters and I will add to Social Media with the hunting targets of my head, whatever the dangers you will put me, DO NOT. I was shocking after the national line of the country. "
[ad_2]
Source link