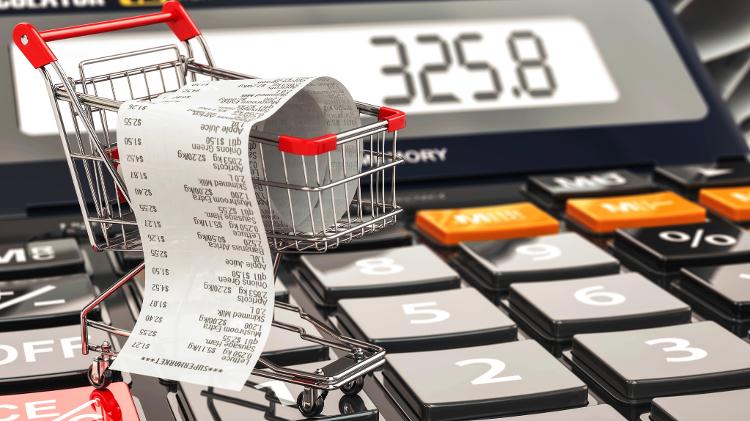 The index to general consumer prices (IPCA), which is an official inflation measure in the country, was at 0.75% in March, after an increase of 0.43% in February. The highest rate for a month in March is 2015 (1.32%).
In the period of 12 months accurate, the IPCA increased 4.58%. The result within the government target maintains inflation at 4.25% for the year, suffering about 1.5 points up or down, ie it can be between 2.75% to 5% 75%. The information was published today by IBGE (Brazilian Institute of Geography and Statistics).
The gradual difference in the year was 1.51%, the highest rate for the period from 2016 (2.62%).
Extracts on food, drinks and indoor transport
According to IBTS, the results in March had been influenced by an increase in food and drink prices (1.37%) and transport (1.44%). These two groups accounted for 80% of the month's index.
Among the food was given:
tomato (+ 31.84%)
potatoes (+ 21.11%) t
cargo beans (+ 12.93%) t
fruit (+ 4.26%)
According to their research manager Fernando Gonçalves, due to problems in the harvesting and small records, the value of beans in Rio has more than doubled in the first quarter, the biggest increase from the Pano Real for that period. "They are a major result of the Brazilian record and there is a great deal of pressure in the inflation index," he said.
Fuel prices in March
IBTS audit also showed an increase in transport prices of 1.44% in March, driven by a 3.49% increase in fuel. See changes:
gasoline (+ 2.88%)
ethanol (+ 7.02%)
air tickets (+ 7.29%) t
town buses (+ 0.90%) t
Interest x inflation
In an attempt to control inflation, the Central Bank can use the flat rate. Generally, when inflation is higher, the Central Bank raises interest rates to reduce spending and reduce prices. When inflation is low, the BC cuts interest rates to increase consumption.
In February, the Finance Policy Committee of BC concluded that its interest rate would be 6.5% per annum, the lowest level in history (Copom was created in 1996).
3.75% had an official inflation in 2018, within the government target. By 2019, the Central Bank's average economies estimated its own inflation rate of 3.9%.
Source link