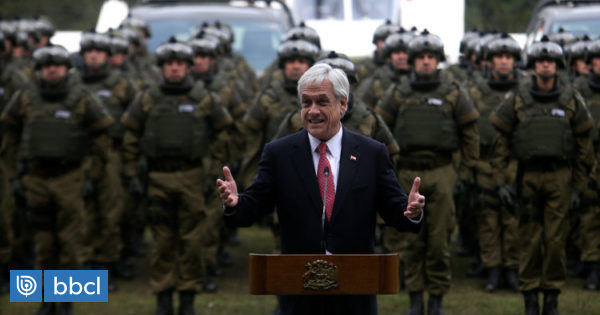 The president Sebastián Piñera fortified this Saturday to abolish "Comand Jungle" of La Araucanía, after the cabinet council that was held in Quillota.
Members of the team will be replaced Special Forces of Customs officers.
"We are going to confirm an Araucanía Plan in the four posts (…) And I can expect to return the GOPE, but we are going to consolidate the Special Forces in La Araucanía, who is all the forces in all parts of the country and that is particularly essential in La Araucanía, "he said.
The announcement came after the day published by the newspaper La Tercera san published by the Chief Executive that the Task Force Action Group was removed as a means of working the restructuring of the police in La Araucanía for the murder of Camilo Catrillanca's murder.
Following a president's speech, Interior Minister, Andrés ChadwickHe told the media that "GOPE staff, not exceeding 40 or 45 officers, will return to their units in Temuco and the Arauco department."
"There is a review to improve purpose and Correct mistakes that may be pledged"He also added.
Chadwick also stated that members of the Special Forces would reach the place where the "Command Jungle" operated have the same equipment that the GOPE members had.
The "Jungle Command" a team of the GOPE Carabiners, who received the training soldiers in Colombia and came to La Araucanía to keep the attacks inside the area of ​​rural conflict.
Although this unit knows within the station, the Government has attempted to distort this type, and describe it they are part of the GOPE.