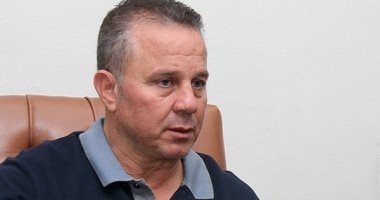 Shawki Gharib, the Olympic team coach, announced a Camp Camp list, which will take place between 17 March and 27 March, with two friendly games against the US 22 and the Dutch team on this 26th month. T in preparation for suitable African competitions. By supporting the upcoming Tokyo Olympics.
Shawki Gharib, the Olympic team's coach, chose 27 team players, with three names prevented to go to Spain, depending on the circumstances and needs of some of the clubs connected with important games during their lifetime. camp.
Here is a list of the Olympic team as follows: Omar Radwan, Omar Salah, Mahmoud Gad, Mustafa Shubair, Osama Galal, Mahmoud Mari, Ahmed Ramadan, Mahmoud Saber, Mohamed Abigel Salam, Karim Hisham, Karim Waleed, Akram Tawfiq, Ahmed Mustafa, Mohamed Sadiq, Hakim Wageh, Mahab Yasser, Ahmed Mohamed Youssef, Youssef Ismail, Gannam Mohamed Gannam and Islam Attieh Sharif Mohammed Rida, Nasser Maher, Ahmed Hamdi, Imam Ashour, Ramadhan Sobhi, Nasser Manzi and Ahmed Yasser Rayyan.
Source link