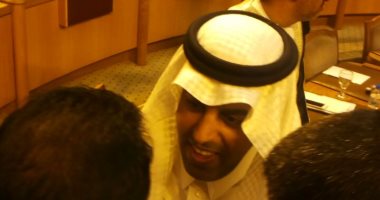 The Arab Leaders Conference, set up by the Arab Parliament, was chaired by Dr. Meshaal Bin Fahm Al Salami, launched on Saturday morning to encourage strong and challenging Arab challenges, involving a number of former government leaders and ministers.
The aim of the conference is to prepare a Arab document for being developed by the Arab Parliament and Arab leaders with deep knowledge and knowledge in the field of Arab business, that is, the Arab document to face direct challenges be taken forward. What will be held in Tunisia in March 2019.
The Lebanon-based partnership, Amin Gemayel, and Prince Turki Al Faisal, Chairman of the Center for King Faisal for Islamic Research and Research, conference. Some of the ancient Arab prime ministers are also present: Mr Abdelaziz Belkhadem, former Prime Minister Algerian, Dr Iyad Allawi, formerly a former Prime Minister in Iraq, Former Prime Minister Hani al-Mulqi, a Prime Minister of Tune Habib al-Sayyid and Prime Minister of Yemeni Dr. Ahmed bin Dagher.
Mr Abdelhakim Ben Chamash, Chairman of the Council of Councilors of Morocco, Mohammed Ibrahim Al Mutawa, Minister of Issues of the Bahrain State Chapters, Amr Moussa, who was Secretary General of the League of the United States, Professor Ibrahim Ghandour, former Minister on Foreign Affairs in Sudan, and Dr. Saeb Erekat, Secretary of the Executive Committee. Dr. Ibtisam al-Kutbi, President of the Emirates Policy Center, Dr. Ayed Al-Manna, an academic and political researcher of Kuwait, and a number of Arab media and high spirits.
We thank you for your followers and we hope we will always be with you. We have given you news about the beginning of the Arab Leaders Conference with the participation and attendance of a number of Arab officials. We want you to share the news on the social network sites and to; pressure on Loch.
Source link