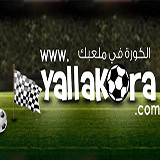 He wrote:

Yalkoura

Wednesday, 10 April 2019


07:32 PM

Zamalek coach Christian Gros has put on a team list of Al-Masri games for a 28th out of the Premier League.
Gros Ayman Hafni, Ahmed Madbouli, Mohamed Hassan and Omar Salah were refused for technical reasons. Hazem Emam and Mustapha Fathi, along with Ferjani Sassi with Tunisia, were never to be hurt.
Gros Mahmoud Abdel Moneim added "Kherba" to the list of the game, having been removed from a list of the last game against Hassania Agadir Moroccan.
The list of Zamalek came as follows: t
Keepers: Mahmoud Jensh and Emad El Sayed.
A line of defense: Abdullah Gomaa, Baha Majdi, Alam Mahmoud, Mahmoud Hamdi, Al-Wensh, Abdul Ghani's Mohamed, Mohamed Abdel Salam and Hamdi Al-Nakaz.
Midfield: Tarek Hamed, Mahmoud Abdel Aziz, Mohamed Ibrahim, Youssef Ibrahim, Obama, Ahmed Sayed, Zizou, Ibrahim Hassan, Mahmoud Kherka, and Mohamed Antar.
Guilty: Hamid Ahmad, Khalid Boutaib and Omar Al Said.