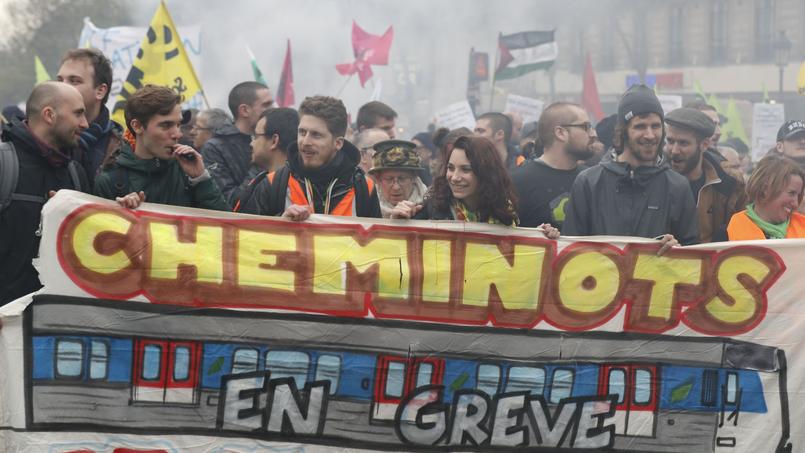 [ad_1]
The major spring strikes did not change the balance of power between "campaigners" and "developers". The two unions co-operate with most.
Do not stop the professional elections at SNCF. The ultimate spring recording of the power balance did not change the registration strike. The score of the four unbelievably sustainable units: CGT is continuing to; first with 34.02%. Oun returns again with 24%, followed by SUD (17.28%). The CFDT remains fourth with 14.3%. The four representative unions (CGT, Unsa, SUD, CFDT) will keep the same weight as in 2015, the last election date. The only significant change is that the level of participation decreases: 66.70%, although 68.65% were in 2015. Operators can see more (75.26%) than staff (60%). 35%).
Back to the bargaining record
The management of the SNCF defines a definition that is not involved in "implementation" by leaving staff delegates, the "close" representatives that all the staff knew in person. These are not representatives from the 33 social and economic committees, new groups inspired by "strangers" for most staff. The balance between the "campaigners" and "reformers" campaigns does not change: CGT and SUD are together to continue to continue; A total majority (51.48%) and so can oppose an agreement to an agreement. But the SNCF's human resources department states that several of the company's contracts are consistently signed by two, three or four groups.
So, the same builders will be around to see; board during the next approvals to reach general agreement. The only ones to make a new social agreement within the SNCF group.
[ad_2]
Source link