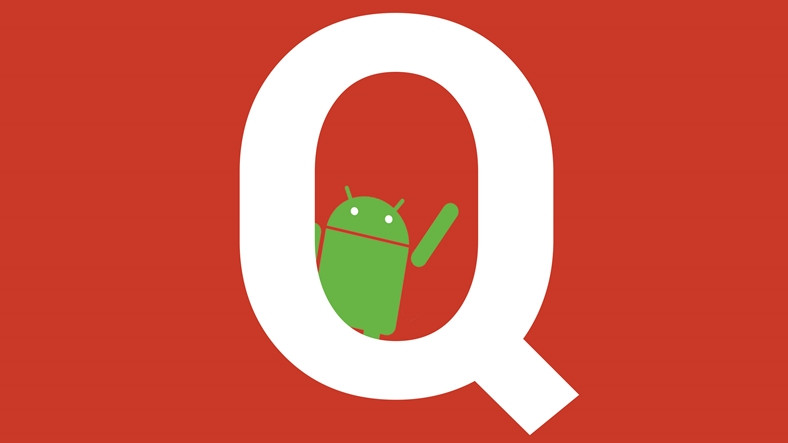 [ad_1]
The first Android Q device called unknown AOSP on ARM64 & # 39; on Geekbench. The equipment's features and score indicate that the Pixel 2 tool.
It is expected that Google will let the developer out of Android Q soon. Although Google did not yet publish Android Q for Pixel smartphones, Pixel 2 which runs on Android Q is featured in Geekbench. The tool is obviously working with Android Q. In addition, the same basic level and basic numbers mean it will compare with the Android P.
Pixel 2 with Android Q, listed in Geekbench, achieves 1856 with its core performance and 6307 of its multi-functional performance. For Piliel Android Plili 2, these scores were at 1800+ and 3100+ levels. So, we can't say that Android Q will greatly improve the performance. The biggest benefit of Android Q is the new features that come with it.
Android Q takes a dark approach to the system. This means that much better performance will be achieved by OLED display's Android Q devices on a live stream. In addition, the recording feature built in is also allowing users to record, edit and share screens.
$ (Duty)
// facebook window.fbAsyncInit = activity () { fb.init ({ appId: '1037724072951294 & # 39; xfbml: true, converting: v2.5 & # 39; }); };
(act (d, s, id) { var js, fjs = d.getElementsByTagName (s)[0]; so if (d.getElementById (id)) {return;} js = d.createElement (s); js.id = id; js.src = "http://connect.facebook.net/en_US/sdk.js"; fjs.parentNode.insertBefore (js, fjs); } (document, 'script', 'facebook-jssdk'));
$ ('Body'). Ten ({ click: action () { // facebook save the ajax button Ma fb.xfbml.p (); } }; '.Bookbook-save';
// scroll section so ($ (& ';' content-sticky & nbsp;)>>> { if ($ (window) .width) (>)> 768) { $ (window) .on (scroll), activity () { scrollTop = $ (this) .scrollTop (); $ ('Article') each (action () { if so (scrollTop> = ($ (this) .find ('. content-body'). $ (Yes) .find (.'s content is sticky); AddClass ('Sticky'); (($ (this) .find ('. content-body'.) make-up.) top + $ (this) .find ('. content-body'). ) - ($ (this .find ('. content-sticky'). height () + 92)) { $ (Yes) .find (.'s content is sticky); RemoveClass ('Sticky'); $ (this). find ('. content-sticky'). 'css' '' '' level '', '' s top, 'auto'; } other { $ (Yes) .find (.'s content is sticky); AddClass ('Sticky'). Css ({ 'Base': 'Start &'; 'Top': '76px'; }); } } other { $ (this) .find ('. content-sticky'). removeClass ('Sticky'). css' '' '' '' auto ',' top ''; } }); }); } }
// share click $ ('Body'). Ten ({ click: action () { var $ this = $ (this), dataShareType = $ this.attr (& nbsp; '), dataType = $ this.attr (data type & 39), dataId = $ this.attr ('data-id'), dataPostUrl = $ this.attr ('data-mail-url'), dataTitle = $ this.attr (data title & '39'), dataSef = $ this.attr ('data-');
exchange (dataShareType) { "facebook" issue: fb.u de ({ method: 'shared', href: dataSef, }, action (response) { if yes (answer & math answer.) updatehit (); } });
breaking;
'twitter & # 39'; shareWindow (https: //twitter.com/intent/tweet. )); updatehit (); breaking;
gplus & # 39; shareWindow (https: //plus.google.com/share = encodeURIComponent (dataSef)); updatehit (); breaking;
mail & mail: window.location.href =? mailto:? subject = & # 39; + encodeURIComponent (dataTitle) & body = & # 39; + encodeURIComponent (dataSef); // updatehit (); breaking;
'whatsapp' case: window.location.href = whatsapp: // send? text = & # 39; + encodeURIComponent (dataTitle) + # 39;% E2% 96% B6 & # 39; + encodeURIComponent (dataSef); updatehit (); breaking; }
share sharewindow {url} { window.open (url, "_blank", "toolbar = yes, scrollbars = yes, resizable = yes, top = 500, left = 500, width = 400, height = 400"); }
update Updates () { $ .Ajax ({ Type: "POST" url: dataPostUrl, Data: {contentId: dataId, contentType: dataType, shareType: dataShareType}, t success: activity (data) {
if ($? 'video-display') length> 0) { var $ container = $ ('video-display'); Otherwise if the article is found ($ (an article)[data-id="' + dataId + '"]&> 39;) .gte> 0) { var $ container = alt (& # 39;[data-id="' + dataId + '"]'; So if anyone else is ($ (& 39 ;. wt-share-item))[data-id="' + dataId + '"]&> 39;) .gte> 0) { var $ container = $ ('wt-share-item[data-id="' + dataId + '"]'; } other { $ container = null; }
// var $ container = dataType ==? $ ('Video-show'): $ ('section')[data-id="' + dataId + '"]';
($ container! = null & & $ container.length> 0) { $ badged = $ container.find ('wt-share-badge' + dataShareType);
looking for $ headerCount = $ ('. content-header')., looking ('wt-share-count'), $ containerCount = $ container.find ('wt-share-count'), value = parseInt ($ containerCount.html ()) + 1;
$ container.data ('share', value); //$containercount.html(valu A);
if ($ headerCount.length> 0) { //$headercount.html(valu A); }
If ($ badged.length> 0 && (dataShareType == facebook dataShareType == 'twitter')) { if ($ badged.hasClass) ( //$badged.html(dat A); } other { //$badged.addclass('is-visible').html(dat A); } } }
} }); } } }, '.Tut-share-button') }); [ad_2]
Source link