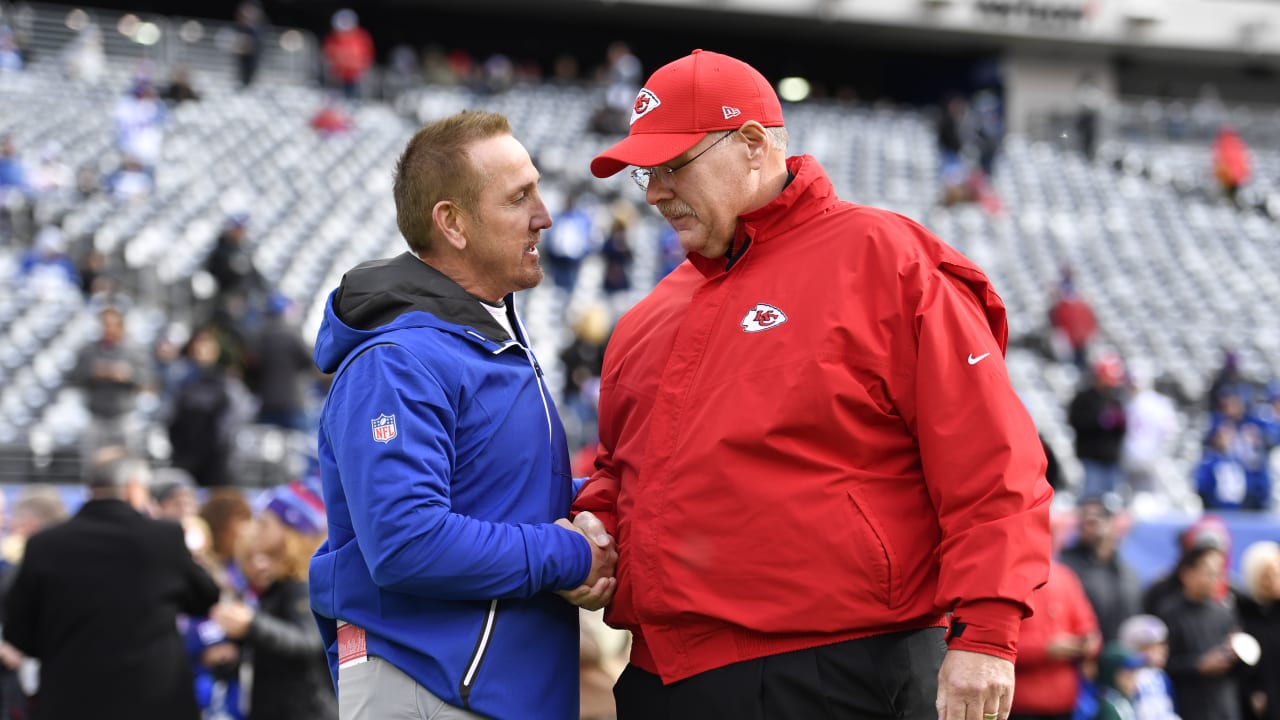 [ad_1]
Question: What did you do for a year away (from last year's football) and what did it look like?
"First of all, I'm glad I did it." There may be another year, I should do it. I found out that it was a challenging challenge. B & The football challenge is missing and a coach-union coach, players, and not in a training camp where it's nice and hot and you're doing football, that was a challenge, he was lost. The benefits were to come back and see a great NFL view and a football game, rather than being in these buildings during the season and to # 39 ; give the dances to a team you're playing. I just thought there was a big view of the league, football game, the elevations and the campaigns, I am giving notes.
"It was my chance because I stayed in the Philadelphia area to go to NFL Films every week and I have access to film, so the young people Here in Kansas City I already know that there is a lot of play I wanted to draw. I gave them as soon as I got there. Again, I would go back and say that it was challenging, even & definitely a reward. "
[ad_2]
Source link