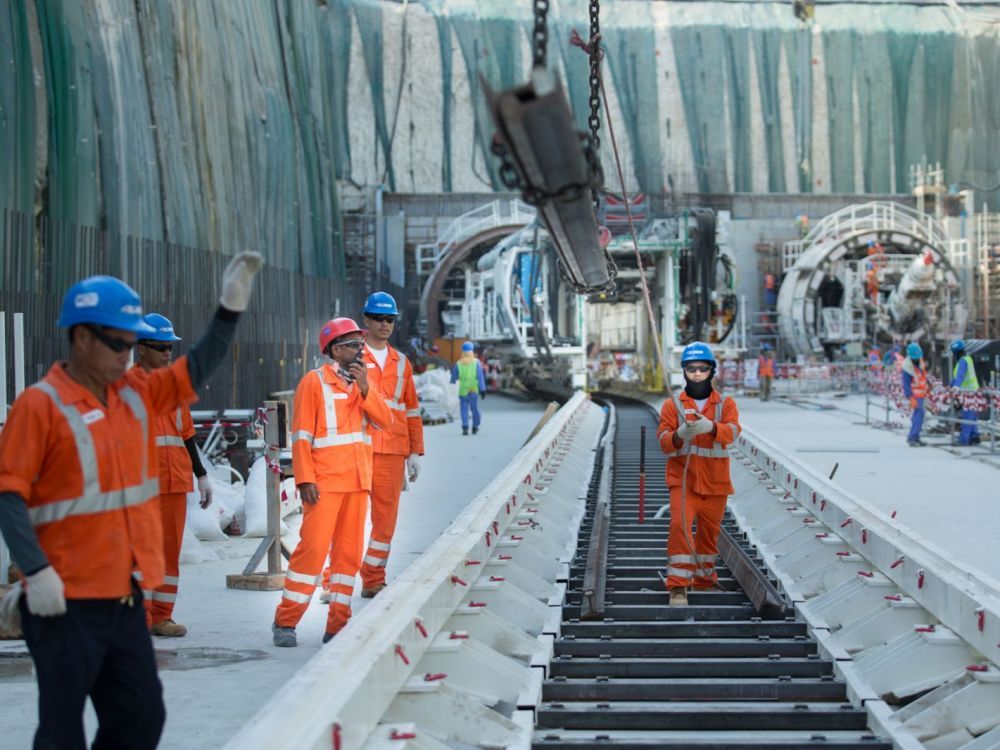 [ad_1]
French-speaking French giant "Vinci", who questioned his subsidiary Qatari Diar Vinci Construction (QDVC) was interviewed in 2015 by the NGO Sherpa, has just launched a hands-on campaign received from the French media. .
Vinci's aim is to know the employment and living conditions of thousands of migrant workers on the infrastructure projects that are currently taking place in Qatar.
The news conference was organized at the start of the week in Qatar to enable Vinci to visit the facilities provided to staff. The journalists spent a few hours on the foundation which was built in 2014 in the middle of a stony evacuation of ten kilometers from Doha, in standards that are removed from European representation, but with proportions removed from European production. respect for human respect.
The Director of Human Resources QDVC told Hans Mielants that the camp employs 1,200 paid staff per net net per month, that at the bottom is clinic, mosque and a number of sports grounds, one of the country's largest base. the most pleasant in the country.
QDVC directors also took the opportunity to present all conclusions to VINCI about the scrutiny of the QDVC work, undertaken early in January by Building and Wood Workers International, the World Trade Union Confederation. division.
The only drawback of this day was that journalists did not have the capacity to meet representatives from Qatari Diar, the Qatari wealth fund which has 51% of QDVC, as well as subcontractors. cause in the past.
[ad_2]
Source link