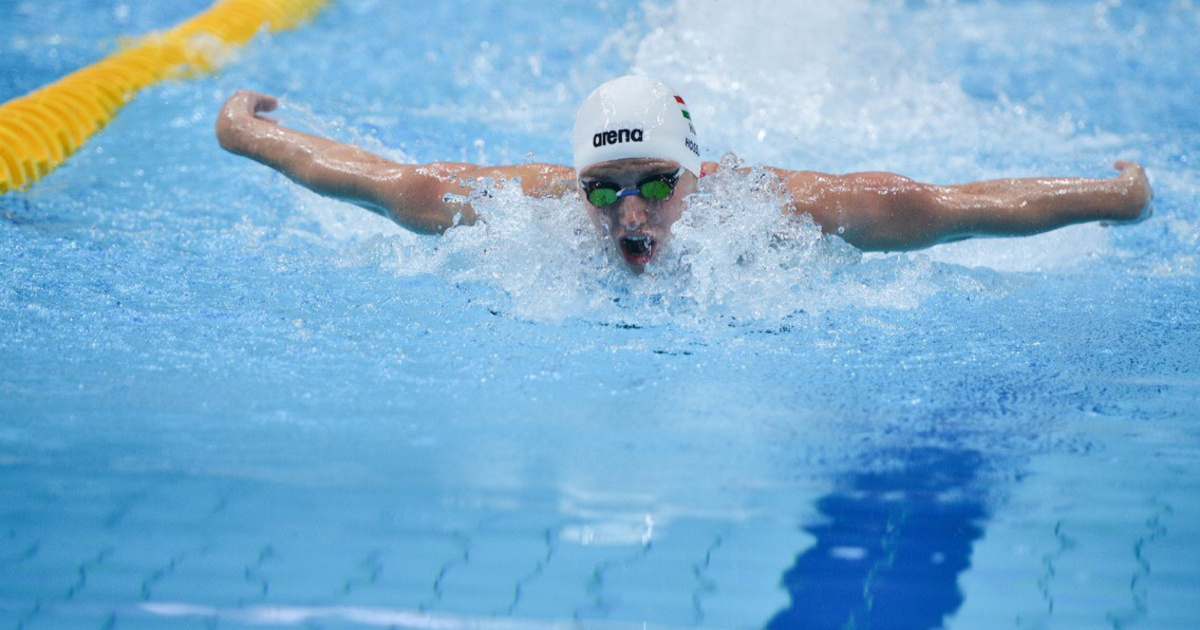 On the first day of the national sports prize at Debrecen, the 200m man was in a butterfly, as three of them apply for two national competitions.
Kristóf's World Curling Milk last year, László Cseh was a worldwide champion in 2015 and Tamás Kenderesi took the bronze in the Rio Olympics in a prestigious competition.
Milashell and the Check 33, which is a 15-year period, and on the morning was 44 years old. Hemp came to the third place.
In the final, Milak turned first in half, half of half for Kenderes. At half an hour, Czech was the fourth, Bence Biczó in.
The last victory at 1: 53,19, was won by Kenderes in the 21st century, which was faster than himself in Rio.
In the 2010 Olympics, Biczó won the third, László Cseh was behind the morning.
In the same run, Boglínka Kapás (2: 07,37) won second place, Szilágyi's Labian finished second, and Katinka, the middle-end, finished third. At 150 he won the Eb award winner last year, and the winning record he always gained.
The National Gaelic Cup, Day 1
50m in men quickly
1. Lobanovsky Maxim (Gypsy Pool) 21.79
2. Nándor Németh (BVSC-Zugló) 22.18
3. Krisztián Takács (Club Snàmh Gyiri) 22.33
One with 200m butterfly
1. Kristóf Milák (BHSE) 1: 53.19
2. Tamás Kenderesi (Not for profit sports from Pécs) 1: 53.42
Bence Biczó (FTC) 1: 56.13
Female 200m butterfly
1. Boglárka Kapás (UTE) 2: 07.37
2. Lilán Szilágyi (FTC) 2: 07.67
3. Long Katinka (Iron Swimming) 2: 07.91
Thank you for reading!
If it is important that you keep independent papers, support the Index!