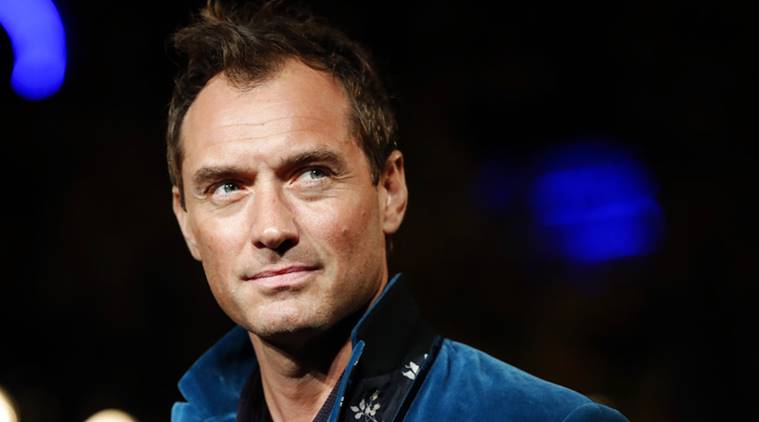 [ad_1]
By: New York Times

Published: November 18, 2018 10:19:16 am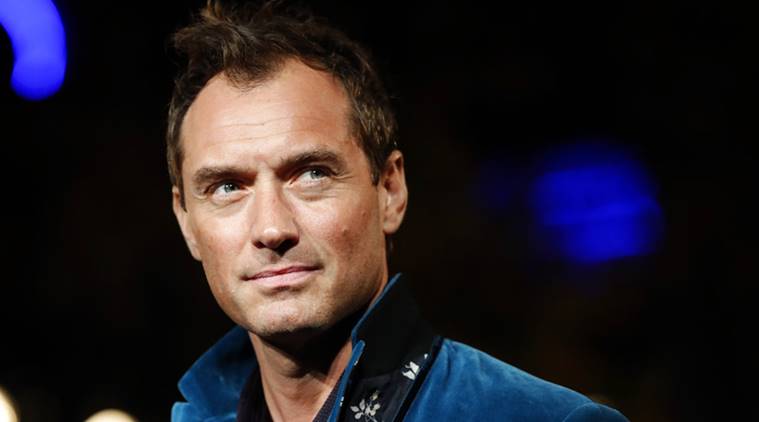 Jude Law poses at the world premiere of Fantastic Beasts: The Crimes of Grindelwald in Paris. (AP Photo / Christophe Ena)
Even Jude Law gets nervous – especially when he has just been cast as Albus Dumbledore in Fantastic Beasts: The Crimes of Grindelwald and he's meeting JK Rowling.
"She makes a great effort to make you feel at ease when you know you're in the presence of someone pretty extraordinary," he said of the Harry Potter and Fantastic Beasts author.
She also never sat down as they peeled back the layers of Dumbledore – the consummate wizard and eventual Hogwarts headmaster, the character Rowling has said often speaks for her – walking and talking as if compelled by some strange force for nearly 2-1 / 2 hours . In sky-high heels.
"It was like a purge, it was like a confession, it was like she was alive in it," Law said, laughing.
As Dumbledore in his younger years, Law is shouldering the weight of a literary role brought to life by Richard Harris and Michael Gambon in the Harry Potter movies. He's also revealing a defining moment for Dumbledore: a romantic liaison with his dark counterpart, Gellert Grindelwald, played by Johnny Depp.
Although Rowling outed Dumbledore to fans in 2007, the Harry Potter books and movies were mute about his sexuality. Earlier this year, director David Yates ignited a furor when he said that Dumbledore would not be "explicitly" gay in this second of the franchise's five planned films.
"He did not say that to me," Law said. "Every time I asked, it was, 'Yes, he is.' In my mind, he is." (Yates later said he had shot a couple of "very sensual" scenes.)
Next month, Law will portray the sleazoid manager of a pop star (Natalie Portman) in Vox Lux. In March, he's suiting up – but keeping mum about it in the meantime – as Walter Lawson, the mentor to Brie Larson's titular superhero in Captain Marvel. And he'll soon start shooting HBO's The New Pope, the sequel to The Young Pope, in which he played the first American pontiff.
On a rainy New York morning, sipping hot water with lemon at the St. Regis, the London-based Law chatted about stepping into Dumbledore's slippers, Depp's future with Fantastic Beasts and the mixed blessing of his own good looks.
Here are edited excerpts from the conversation.
Q: So, Dumbledore. Did they have you in mind for the role from the beginning?
A: No, I do not believe so. I knew they were looking to bring this character back. And so I put myself forward and, quite rightly, they took it very seriously. They wanted to make sure they got the right person, and I went in and willingly played around in front of a camera so they could have a look at me. I wanted to audition the part just like they wanted to audition me – to get a sense of, "Can I do this beloved role to millions?"
Q: What insight did JK Rowling offer?
A: She took me back through his childhood and how that emotion impacted this young man. One of the key relationships we talked about, of course, was with Gellert Grindelwald, and how that was formative in that it was intense, intimate, passionate. It was the first time Dumbledore met his match and, for a reason I can not divulge, they have this falling out. And it propels them in opposite directions and leaves this wound between them that is still open some 25 years later.
Q: And what did David Yates mean by Dumbledore not being "explicitly" gay?
A: Put it this way: This film is not about his homosexuality, nor does his sexuality define him. But that relationship is certainly a defining element of who he is and what he's about. I also do not think he's someone who has given his heart or his soul to many people. The aftermath of their relationship left him reeling, and he's packed his heart in ice, to be honest, and no one's quite thawed it.
Q: Is the world ready for a gay children's icon?
A: I think the world is ready for it, and if it is not, it bloody well should be.
Q: Is Johnny Depp going to be in the next movie? [Amber Heard, Depp's ex-wife, accused him of physical abuse, an accusation he denies.]
A: I believe so.
Q: Is there going to be a romance?
A: I have no idea.
Q: In Brady Corbet's Vox Lux, you're the grubby manager of Celeste, a school-shooting survivor turned pop star.
A: I had seen Brady's first film, The Childhood of a Leader, and I was so impressed by the ambition and boldness. So he sent me the script. To me, it's like the wicked sister to A Star Is Born. By the end, you realize that the two of them survived it together, and it's strange who's the junkie and who's the dealer.
Q: Celeste reminded me of the Parkland, Florida, students who were simultaneously celebrated and vilified.
A: It takes something that unfortunately is becoming a monthly occurrence and uses it as a starting point for a journey into our relationship with media, with celebrity, with music, with culture. You follow a survivor and the idea that surviving – or the celebrity that is put on her – is a curse. I would like to think that the victims of these awful scenarios would say, "Thank God someone is actually shining a light on it."
Q: Your Woody Allen project, "A Rainy Day in New York," has been shelved by Amazon in the #MeToo movement. What's it like having your work collect dust?
A: It's a terrible shame. I'd love to see it. People worked really hard and put a lot in, obviously himself included.
Q: After child molestation allegations against Allen by his daughter Dylan Farrow resurfaced, some of the cast members distanced themselves from him by donating their salaries or saying they'd never work with him again. You did not. [Allen has denied the accusations.]
A: I did not really want to get involved, to be honest. I just do not feel like it was my place to comment, and it's too delicate a situation. I feel like enough has been said about it. It's a private affair. [As for working with Allen again], I do not know. I'd have to consider carefully.
Q: Has #MeToo prompted you to rethink the roles you choose?
A: You always have to look at the impact a part is going to have and how a part is handled. We had an interesting conversation about this on The Nest [a forthcoming psychodrama about a businessman and his family] because of the way my character and others around him treated the women in the office. It was set in 1986, and people were discussing, "Do we slap them on the ass or use derogatory terms?" And I was like, "Wait a minute, we're not in the '80s. We're making this film now. So yeah, you can include that if you make a point in saying, 'We were wrong.' But if you're not, then there's no point in just continuing the myth. "
Q: Many articles have been written about your beauty. Is it a blessing or a curse?
A: Getting pigeonholed as an actor is terrifying because you want to keep people guessing. So being the golden boy or the beautiful young thing clearly worries me because you think, What happens when my hair falls out, like it is, and I start getting old? The good news is I certainly felt like turning 40, I saw more opportunity to play against type or out of my comfort zone.
Looks is a funny thing, is not it? I do not know – I just feel like there's so much more to talk about. Having said that, I'm 45. If people say, "You're desperately good looking," then I'll say, "I'm desperately happy to hear that."
For all the latest Entertainment News, download Indian Express App
[ad_2]
Source link