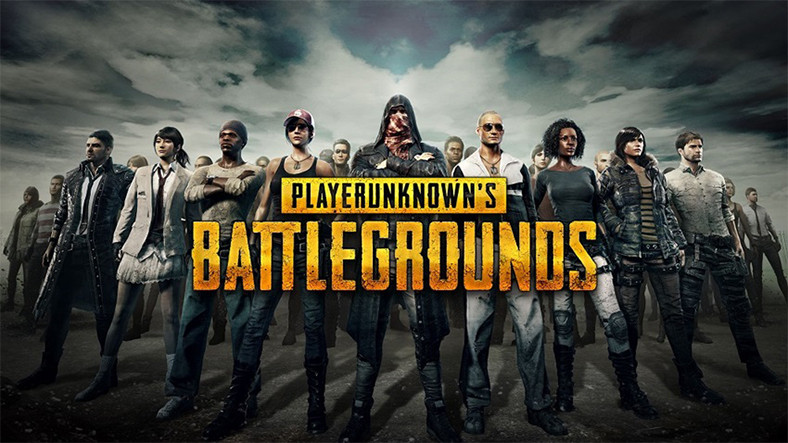 New PUBG updates are being issued. The most striking feature in the new version of the game is the larger burnt accident on the map.
Newly updated the famous PlayerUnknownıms Blast game through some changes to the original game map, Erangel. The map then includes more frequent freedom. However, there are also innovative ways in which some army classes have been seeding.
Looking at the other part of the update notes, the attachments are grouped; it appears that the problem with the increase in properties has been solved. The explanation is as follows: "There is a gap in the necessity for naturally filling and altering the things that updated us, and so we have increased the quantity of other items.
If we change the type of weaponry we come across a table like this:
The increase in emissions in these weapons: AR (12%), DMR (16%) and SMG (14%) t
A small increase in spawning rates in SR and Pistols
Kaynak : https://comicbook.com/gaming/2019/03/30/pubg-update-increases-loot-spawn-rates/
$ (Duty)
// facebook window.fbAsyncInit = activity () { fb.init ({ appId: '1037724072951294 & # 39; xfbml: true, converting: v2.5 & # 39; }); };
(act (d, s, id) { var js, fjs = d.getElementsByTagName (s)[0]; so if (d.getElementById (id)) {return;} js = d.createElement (s); js.id = id; js.src = "http://connect.facebook.net/en_US/sdk.js"; fjs.parentNode.insertBefore (js, fjs); } (document, 'script', 'facebook-jssdk'));
$ ('Body'). Ten ({ click: action () { // facebook save the ajax button Ma fb.xfbml.p (); } }; '.Bookbook-save';
// scroll section so ($ (& ';' content-sticky & nbsp;)>>> { if ($ (window) .width) (>)> 768) { $ (window) .on (scroll), activity () { scrollTop = $ (this) .scrollTop (); $ ('Article') each (action () { if so (scrollTop> = ($ (this) .find ('. content-body'). $ (Yes) .find (.'s content is sticky); AddClass ('Sticky'); (($ (this) .find ('. content-body'.) make-up.) top + $ (this) .find ('. content-body'). ) - ($ (this .find ('. content-sticky'). height () + 92)) { $ (Yes) .find (.'s content is sticky); RemoveClass ('Sticky'); $ (this). find ('. content-sticky'). 'css' '' '' level '', '' s top, 'auto'; } other { $ (Yes) .find (.'s content is sticky); AddClass ('Sticky'). Css ({ 'Base': 'Start &'; 'Top': '76px'; }); } } other { $ (this) .find ('. content-sticky'). removeClass ('Sticky'). css' '' '' '' auto ',' top ''; } }); }); } }
// share click $ ('Body'). Ten ({ click: action () { var $ this = $ (this), dataShareType = $ this.attr (& nbsp; '), dataType = $ this.attr (data type & 39), dataId = $ this.attr ('data-id'), dataPostUrl = $ this.attr ('data-mail-url'), dataTitle = $ this.attr (data title & '39'), dataSef = $ this.attr ('data-');
exchange (dataShareType) { "facebook" issue: fb.u de ({ method: 'shared', href: dataSef, }, action (response) { if yes (answer & math answer.) updatehit (); } });
breaking;
'twitter & # 39'; shareWindow (https: //twitter.com/intent/tweet. )); updatehit (); breaking;
gplus & # 39; shareWindow (https: //plus.google.com/share = encodeURIComponent (dataSef)); updatehit (); breaking;
mail & mail: window.location.href =? mailto:? subject = & # 39; + encodeURIComponent (dataTitle) & body = & # 39; + encodeURIComponent (dataSef); // updatehit (); breaking;
'whatsapp' case: window.location.href = whatsapp: // send? text = & # 39; + encodeURIComponent (dataTitle) + # 39;% E2% 96% B6 & # 39; + encodeURIComponent (dataSef); updatehit (); breaking; }
share sharewindow {url} { window.open (url, "_blank", "toolbar = yes, scrollbars = yes, resizable = yes, top = 500, left = 500, width = 400, height = 400"); }
update Updates () { $ .Ajax ({ Type: "POST" url: dataPostUrl, Data: {contentId: dataId, contentType: dataType, shareType: dataShareType}, t success: activity (data) {
if ($? 'video-display') length> 0) { var $ container = $ ('video-display'); Otherwise if the article is found ($ (an article)[data-id="' + dataId + '"]&> 39;) .gte> 0) { var $ container = alt (& # 39;[data-id="' + dataId + '"]'; So if anyone else is ($ (& 39 ;. wt-share-item))[data-id="' + dataId + '"]&> 39;) .gte> 0) { var $ container = $ ('wt-share-item[data-id="' + dataId + '"]'; } other { $ container = null; }
// var $ container = dataType ==? $ ('Video-show'): $ ('section')[data-id="' + dataId + '"]';
($ container! = null & & $ container.length> 0) { $ badged = $ container.find ('wt-share-badge' + dataShareType);
looking for $ headerCount = $ ('. content-header')., looking ('wt-share-count'), $ containerCount = $ container.find ('wt-share-count'), value = parseInt ($ containerCount.html ()) + 1;
$ container.data ('share', value); //$containercount.html(valu A);
if ($ headerCount.length> 0) { //$headercount.html(valu A); }
If ($ badged.length> 0 && (dataShareType == facebook dataShareType == 'twitter')) { if ($ badged.hasClass) ( //$badged.html(dat A); } other { //$badged.addclass('is-visible').html(dat A); } } }
} }); } } }, '.Tut-share-button') });
Source link