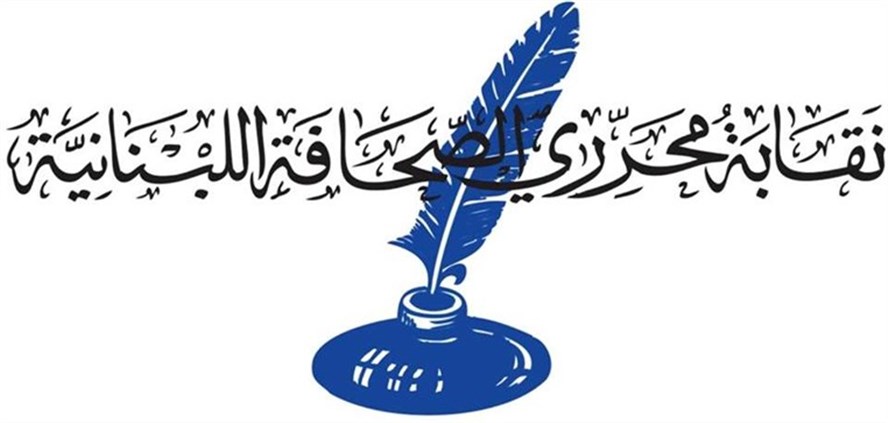 The Journalist Press Releases Council issued the following statement:
The Libyan Press Editorial Association will reinforce the attack on journalists, journalists and photographers. George Zureik's funeral cover, shot himself in front of their children's school, in any case, especially because they were explaining this disaster in every measure.
"We are not very sorry about the Zureik family's sadness to abolish and convicted on the disruption and abuse of colleagues who carried out their professional duties, "said editor's head, Joseph al-Qasifi.
He asked Al-Qasifi to stop the inappropriate practices that opposed those who came voluntarily to carrying people's sadnesses based on the tolerance of the victims of the victim. Such an repetition of an attack is not readily available and the press knows how to protect himself. George Zureik has mercy on God, and all journalists are supported in their campaigns.
alreadyLoaded_facebookConnect = false;
$(window).load(function () {
//$(window).bind('mousemove' , function(){ // $(window).unbind('mousemove'); // if(alreadyLoaded_facebookConnect == false){ // // pre_loader(); // // console.log("test"); // } //});
if ($(window).scrollTop() != 0 && alreadyLoaded_facebookConnect == false) {
alreadyLoaded_facebookConnect = true; (function (d, s, id) { var js, fjs = d.getElementsByTagName(s)[0]; if (d.getElementById(id)) return; js = d.createElement(s); js.id = id; js.async = true; js._https = true; js.src = "http://connect.facebook.net/en_US/all.js#xfbml=1&appId=148379388602322"; fjs.parentNode.insertBefore(js, fjs); }(document, 'script', 'facebook-jssdk')); // pre_loader(); // $(window).unbind('mousemove'); // console.log(" loaded"); //setTimeout(function(){ // $('#boxTwitter').html("Tweets by @tayyar_org");
//}, 3000);
}}
});
//$(window).bind('scroll & # 39;);
$ (window) .scroll (function () {
yes (already onLoaded_facebookConnect == deceived) {
It is already on the link;
// $ (window) .unbind (& # 39; scroll & # 39;);
// console.log ("scroll loaded");
(action (d, s, id) {
var js, fjs = d.getElementsByTagName (an)[0];
if (d.getElementById (id)) is back;
js = d.createElement (ean); js.id = id;
js.async = true;
js._https = true;
js.src = "http://connect.facebook.net/en_US/all.js#xfbml=1&appId=148379388602322";
fjs.parentNode.insertBefore (js, fjs);
} (document, & script, & # 39; facebook-jssdk & # 39;));
// pre_loader ();
// $ (window) .unbind (& mousemove & # 39;);
// setTimeout (action () {
// $ (& # 39; # boxTwitter & # 39;) .html ("Tweets with @tayyar_org");
//}, 3000);
var scriptTag = document.createElement ("script");
scriptTag.type = "text / javascript"
scriptTag.src = "http://www.tayyar.org/scripts/social.js";
scriptTag.async = true;
document.getElementsByTagName ("head")[0].appendChild (scriptTag);
(action () {
$ .getScript ("http://www.tayyar.org/scripts/social.js", function () {});
});
}}
});
//$(window).load(function () {
// setTimeout (action () {
// // add the material back to a new generator tag
// var se = document.createElement (& # 39; script & # 39;);
// se.type = "text / javascript";
// //sa.async = true;
// se.text = "setTimeout (function () {pre_loader ();}, 5000);";
// document.getElementsByTagName (& # 39; corp & # 39;)[0].appendChild (se);
//}, 5000);
//});