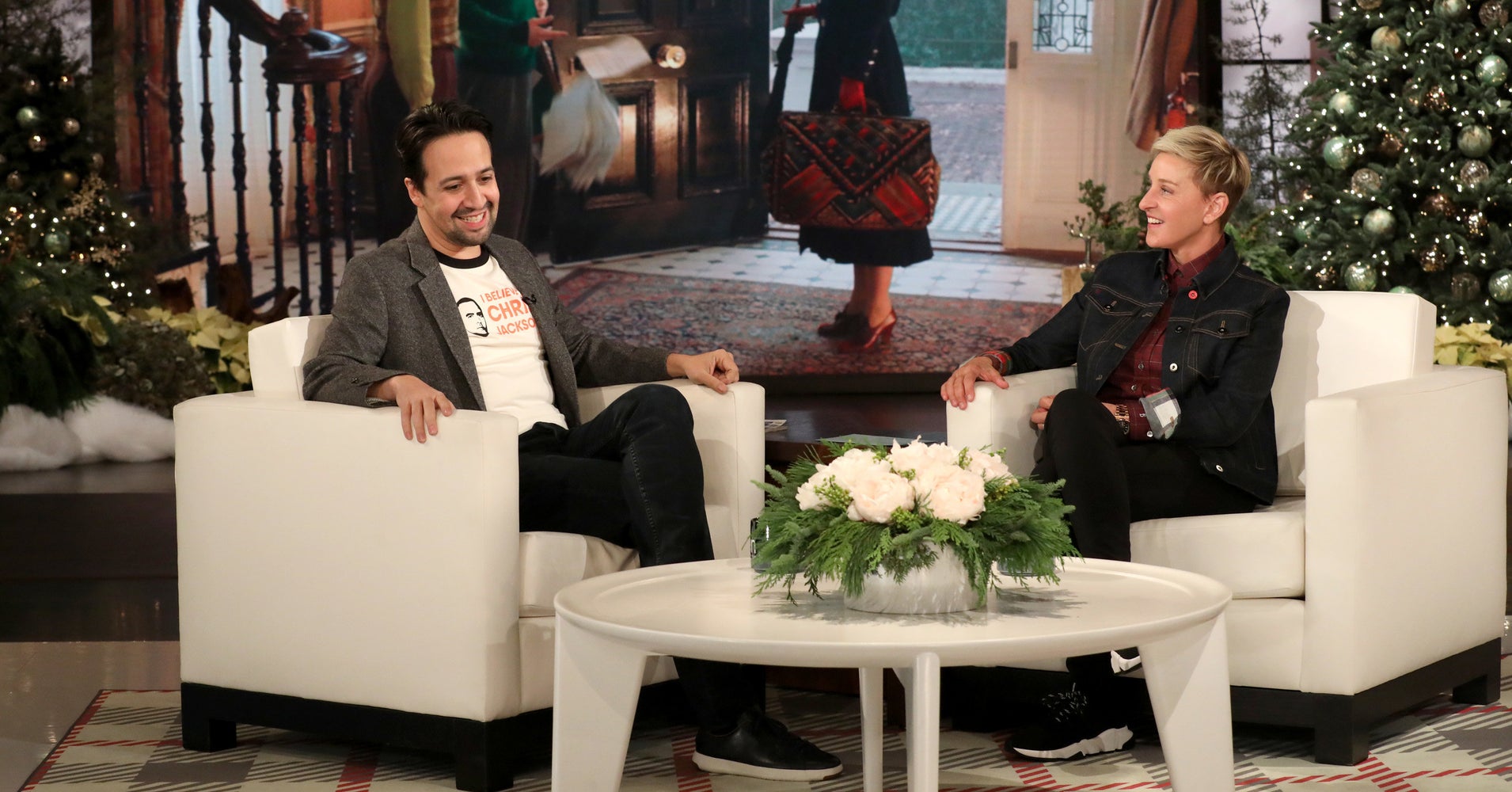 [ad_1]
Lin-Manuel Miranda may have an Emmy, three Tonys, three Grammys and a Pulitzer Prize to his credit, but his new role in "Mary Poppins Returns" was challenging even him.
The "Hamilton" composer and star dropped by "The Ellen DeGeneres Show" Tuesday to chat about the hotly anticipated Disney film, which is a sequel to the 1964 classic "Mary Poppins," starring Julie Andrews and Dick Van Dyke.
Playing Jack the lamplighter opposite Emily Blunt as Poppins involved lots of singing and dancing, much of which came naturally to the Broadway icon. Still, Miranda said there was one scene in particular which required him to multitask.
"There's one scene in this movie where I light a lamp, ride a bike, steal an apple from a cart, throw it to an orphan child, all while singing in a Cockney accent," he told host EllenDeGeneres. "That moment is the hardest 10 seconds of my life."
Later in the interview, DeGeneres challenged Miranda to a holiday-themed edition of "Taste Buds," asking him to identify Thanksgiving foods like mashed potatoes, cranberry sauce and pumpkin pie while blindfolded.
Though early reviews of "Mary Poppins Returns" have been near-universal raves, Miranda will spend much of the holiday season gearing up for his return to the musical stage. He's set to reprise his role as Alexander Hamilton in a Puerto Rican production of "Hamilton" in January 2019.
[ad_2]
Source link