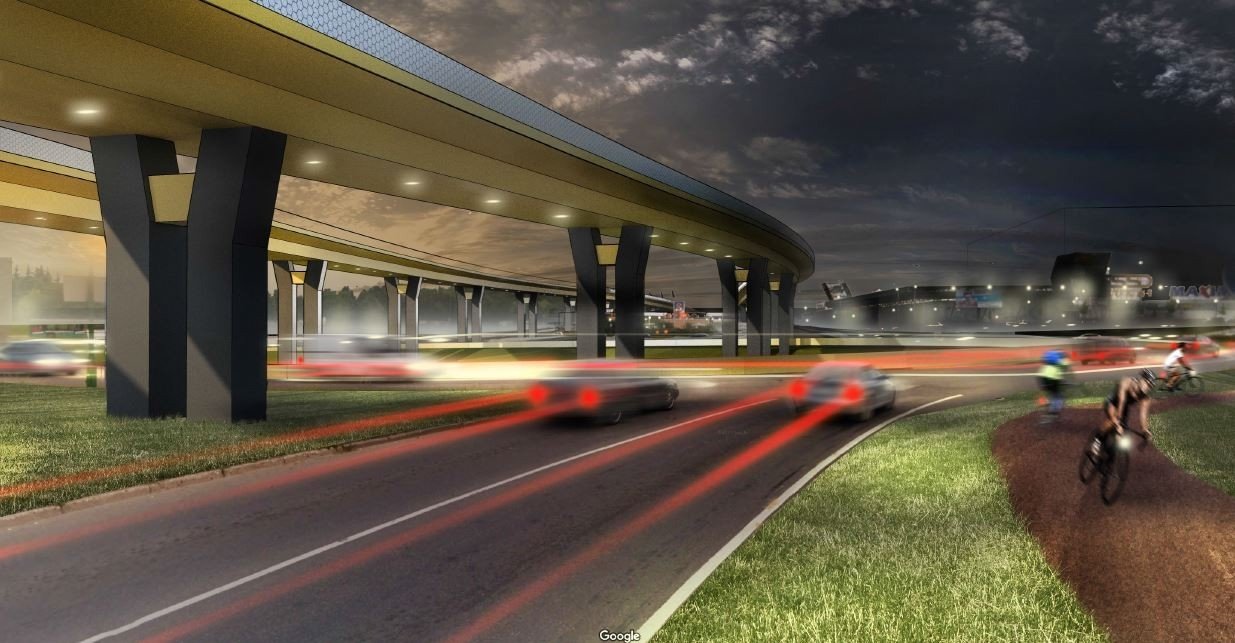 On Tuesday, a meeting was held in the Corporation regarding the design of the crossing at Klaipeda's door.
Mr Budinas confirmed that the technical work project was likely to be completed in July this year, but the engineering company did not agree the transport infrastructure Kelprojektas.
'As soon as we have a technical project, we'll publish a contract for the posts. How successful is a competition – it's difficult to tell with time. If there are no objections and restrictions, all things should be done within three months, "said Mr Budinas.
A major project will change the roundabout. "The ring would stay. If above there was a pedestrian crossing in the west, leading a large traffic flow. When driving on a road- t Vilnius viaduct and entering the passenger building, going through the overpass is vital, "said Valdas Švedas, Head of Building Construction and Home Infrastructure in December.
Yesterday, the Council's Deputy Director of Administration, Oleg Mariničius, said the aim was to improve traffic flow from the town and the inner city.
"We invited representatives of the railway company. With the experts we have assessed what we have done to prevent it. Tilžės Street has a railway track, where cars must stop every time as there is a STOP signal. We talk about the ability to accelerate this trend. If we solve this problem, we will increase the broadband 2-3 times, "said O. Mariničius.
He said that Lypkiu Street, which is located in the FEZ area, could be used to ensure traffic intensity. However, this does not yet work out.
The clerk indicated that the traffic movements would begin at the beginning of the job. The work should start at the end of the year.