Former Dutch player Jimmy Floyd Hasselbaink has shown his wish to be playing in Liverpool.
Hasselbaink made over 250 hours in the Premier League such as Leeds United, Chelsea and Middlesbrough and had a visit to 129 in the process.

The Dutchman is a strong supporter of Liverpool forwarding from Roberto Firmino, who created the opening ceremony for the Reds in their 2-1s against Fulham on Sunday, but feels that the Brazilians do not have a stroke. even though he performs well in the third attack.
I also told Hasselbaink that he wanted to play in the current Liverpool team because of the opportunities that they created.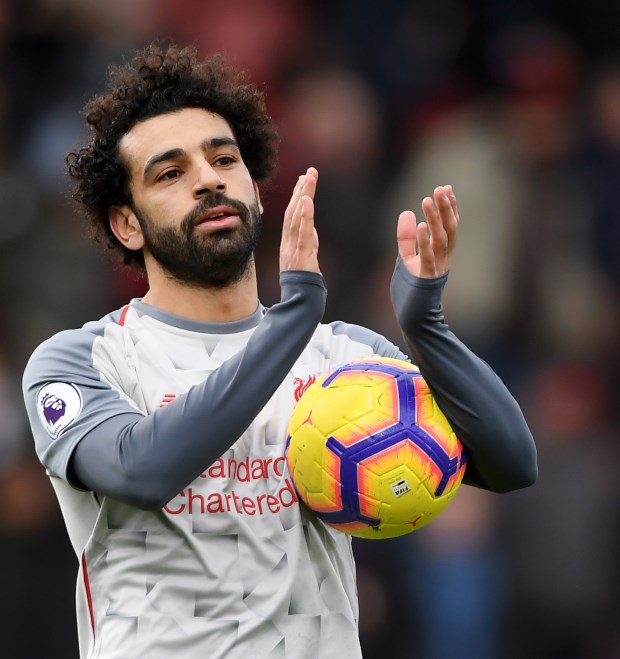 "As no. 10, working at the back of the main attacker, you have to be the most healthy player in the team", Hasselbaink wrote in his column for BBC Sport.
"Perhaps the most important job of helping to all our efforts is to work right, but you need to think of others in your own right.

"The same features of the post are also at level nine, such as retaining the ball and taking others into play, and indeed Firmino will do that as well. .
"But the thing you need is like a harsh traditional attacker.
"When I played, I was always keen to visit goals and I'd like to play in this Liverpool side as they create the level of opportunities."
With his victory against Fulham, Liverpool has two clear points from Manchester City at the top of the board and hope that the Citizens will visit it soon.
window.fbAsyncInit = function() {
FB.init({
appId : '219485634879489', // App ID
status : true, // check login status
cookie : true, // enable cookies to allow the server to access the session
xfbml : true, // parse XFBML
oauth : true // enable OAuth 2.0
});
};
// Load the SDK Asynchronously
(function(d){
var js, id = 'facebook-jssdk', ref = d.getElementsByTagName('script')[0];
if (d.getElementById(id)) {return;}
js = d.createElement('script'); js.id = id; js.async = true;
js.src = "http://connect.facebook.net/en_US/all.js";
ref.parentNode.insertBefore(js, ref);
}(document));
function logoutFB(){
FB.logout(function(response) {
FB.Auth.setAuthResponse(null, 'unknown');
});
};
function loggedinFB(){
FB.getLoginStatus(function(response) {
if (response.status=='connected') {
FB.api('/me', function(response) {
var user_dob = "";
var user_email = "";
var user_country = "";
var birthday_date = "";
if (response.birthday)
user_dob = response.birthday;
if (response.locale)
user_country = response.locale;
if (response.email)
user_email = response.email;
var dataString = "userAct=ADDFBUSER&first_name=" + response.first_name + "&last_name=" + response.last_name + "&user_country=" + user_country + "&user_email=" + user_email + "&user_dob=" + user_dob + "&fb_id=" + response.id;
$.ajax({ type : "GET",
url : TEMPLATEPATH + "/includes/user/user.inc.php",
data : dataString,
cache : false,
success : function(data) {
if (data == "OK") {
window.location.reload();
}
}
});
});
}
});
};