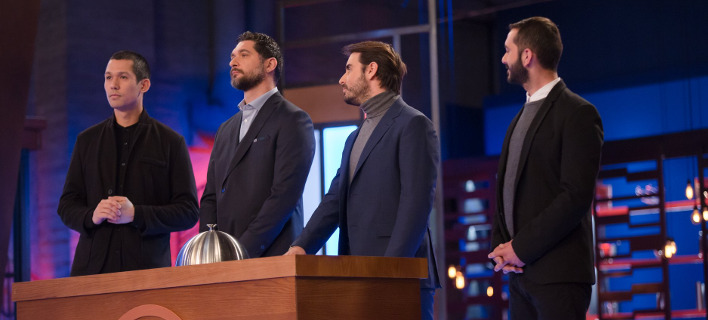 [ad_1]
The third day of Cash Awards Week was a sweet and salted race MasterChef 3.
First of all, 20 pairs would have to be crafted, 10 salt and 10 sweets. Selim Seljuk and Sarris Manolis were the big winners and so they got an extra 10 minutes for the re-enactment test.
The pairs were then asked to record sweet copies of Philippis Papaspyros.
The two forbidden couples were: Christos Glossidis – Asimina Ustalli and Savvas Lichanidis – Panos Togias.
The following pairs are:
Timoleon Diamantis – Spyridoula Karaboutakis
Argyris Aglamisis – Christos Barkas
Selim Seljuk – Sarris Manolis
Konstantinos Symeonidis – Bourloca squirrels
Related People:
Charalambos Chatziprodromou – Pantelis Vouros
Magaidh Tabakaki – Zachir Yavari
Dimitris Tsikilis – Stamatis Kovaios
Christos Glossidis – Assimina Ossalli
Savvas Lichanidis – Toyas Panos
It is remembered that players will have another chance to close it.
[ad_2]
Source link