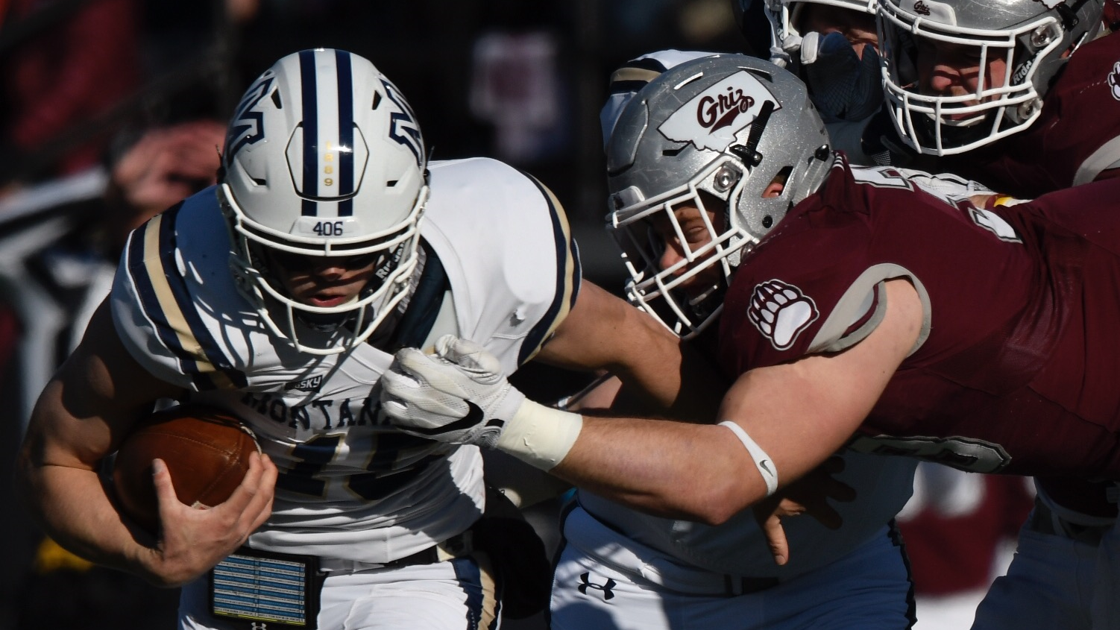 [ad_1]
MISSOULA – Montana Stumble left and fired at the 1-yard garden in the closed seconds to win a win where he pushed a 22-point deficit to the top of Montana, 29-25, Saturday at Stad Stop Washington-Grizzly.
This is the first streak that won three games in Brawl of the Wild for the Cats from 1983-85.
Three quarterback State Montana, Troy Andersen, three ground-breaking shows, flowing for 107 yards on 22 behaviors. Logan Jones welcomed his first visit 29-25, fourth quarter.
Montana Dalton Sneed had a quarterback of 22 out of 34 for 354 yards with two touchdowns. Adam Eastwood drove 10 times for 23 yards but went on the 1-yard line with 10 seconds left.
The Griz was retained on its game opening drive when Gabe Sulser took a sneed pass pass from Sneed for a 1-rd score. The Eastwood forest was screened to run 1-yard in the second verse to make 14-0. Sneed and Akem had a link to restore 37-yards later in the fourth, and Reid Miller ran in the two-point attempt to mount Montana by 22-0.
The Cats got to the table in the # 39; last minute of the second half, when Andersen got to run a 3-yard to save game 10, a 72-yard that included a 15-yard penalty on Montana Dareon Nash 's score.
Tim Semenza Montana lost his attempt to visit a 40-seat court-run at the end of the third season, and the Cats started to move over the two quarters. They highlighted the second picture of the fourth quarter with 1-yard sneak by Andersen, who also ran in the two-minute attempt to get the Cats within 22-15.
Montana added to Tim Semenza's 34-yard field goal to make 25-15. The Cats returned with a driver in which Andersen threw for 68 yards and scratched on a 1-yard run to get inside within 25-22.
Dalton Sneed was trying to & # 39; following, and the Montana States were brought back and scored the 13-yard Jones race.
The Griz went down to a 1-yard line, but Eastwood made out of the closing seconds. Tucker Yates wanted to fumble, and Derek Marks got again.
This story will be progressed
Frank Gogola is a griz and a prep football cover for the Missoulian. Follow it on Twitter @FrankGogola or email it at [email protected]
[ad_2]
Source link