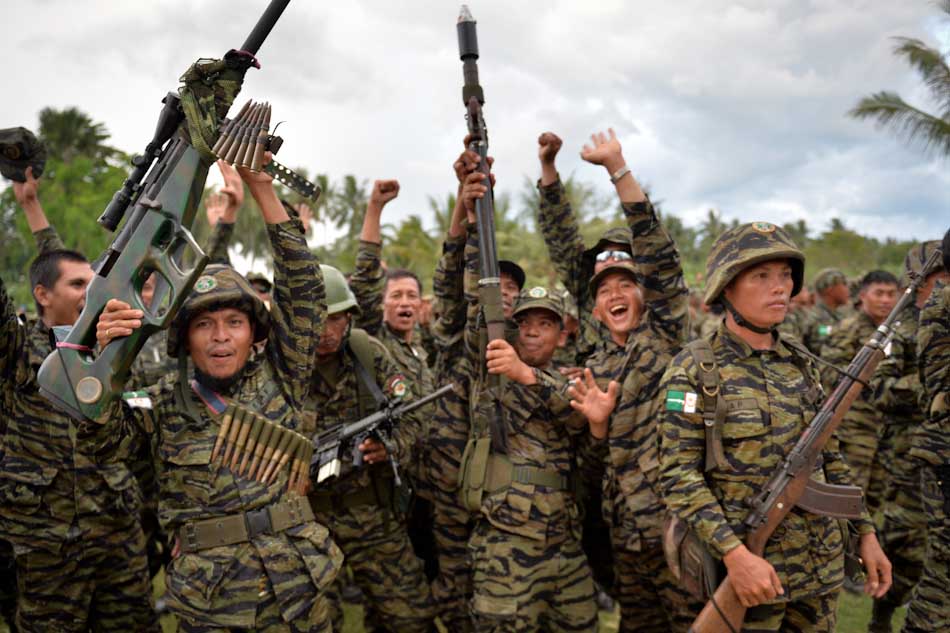 [ad_1]
COTABATO CITY – Bangsamoro minister and chairman of Islamic Liberation Front (MILF) Murad Ebrahim Friday said they have already decommissioned a list of 12,000 MILF combatants and their weapons.
The number represents 30 per cent of the total MILF force.
Ebrahim said the claim was the first of three stages in a phased decommissioning of MILF combatants.
The whole process will be led by an international decommissioning body (IDB), an independent international review team.
"Yung fighters are 12,000, iyung weapons are still involved in proof," said Ebrahim to reporters.
President Rodrigo Duterte was the earliest date on the introductory service by Bangsamoro Independent Division in Muslim Mindanao (BARMM).
"I cannot express my joy for understanding, giving us the time to make the law, to make legal and promise a new start for the region of Bangsamoro or land."
Ebrahim suggested that moral governance be the foundation of the Bangsamoro Transition Authority (BTA).
"We are guided by our nation through Islam. We will also be guided by the teaching of Islam in delivering the trust we have been given to run the Bangsamoro government through the Islam leadership band – that is. "It is a moral rule," he said.
Ebrahim then led members of the transition committee, made up of 41 representatives from MILF and 39 other government members, in giving her the desired governance.
[ad_2]
Source link