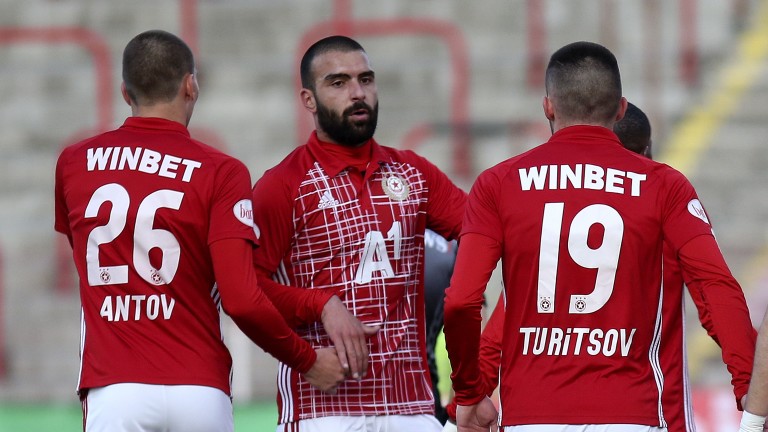 [ad_1]
New CSKA appearance Nuno Tomas gave his first TV club interview. He made the first official visit in September.
"When I heard I would come here – in Bulgaria, at CSKA, I was happy because I knew the team and I followed it for two or three years because I know Ruben and Thiago I think It's a very big club that has many supporters in CSKA, and when I got the chance to come here I agreed immediately and I arrived the next day.
I play as a central guard, with my left foot. I can play backwards, but I'm not very quick, so I prefer being the chief guardian. I have good football with lots of corridors. I think I am well off with long licenses, I can keep the ball very good. I think I'm in the air in the air. I believe I can also target a number of targets.
All my partners are very good, they welcomed me into the team. Everybody was cold with me. Bulgaria is very nice, the weather is not so different from Portugal, so it's good. For now I like the outdoors, the club is, as I said, very happy.
I believe we can influence everyone in this competition. I was looking at the last game against Levski, just 0: 1, and we had a red card for our team, so there is only one game. The other tales are another story sitting against Ludogorets. He is never known. There is no money in football. They have a big budget, good players, but we also have a good team and support from our followers. There are eleven people.
I know that there are many support staff here, many supporters, children and adults. Everyone wants to win every game, we will try to achieve this, we will do everything to succeed, "said Tomasz.
[ad_2]
Source link