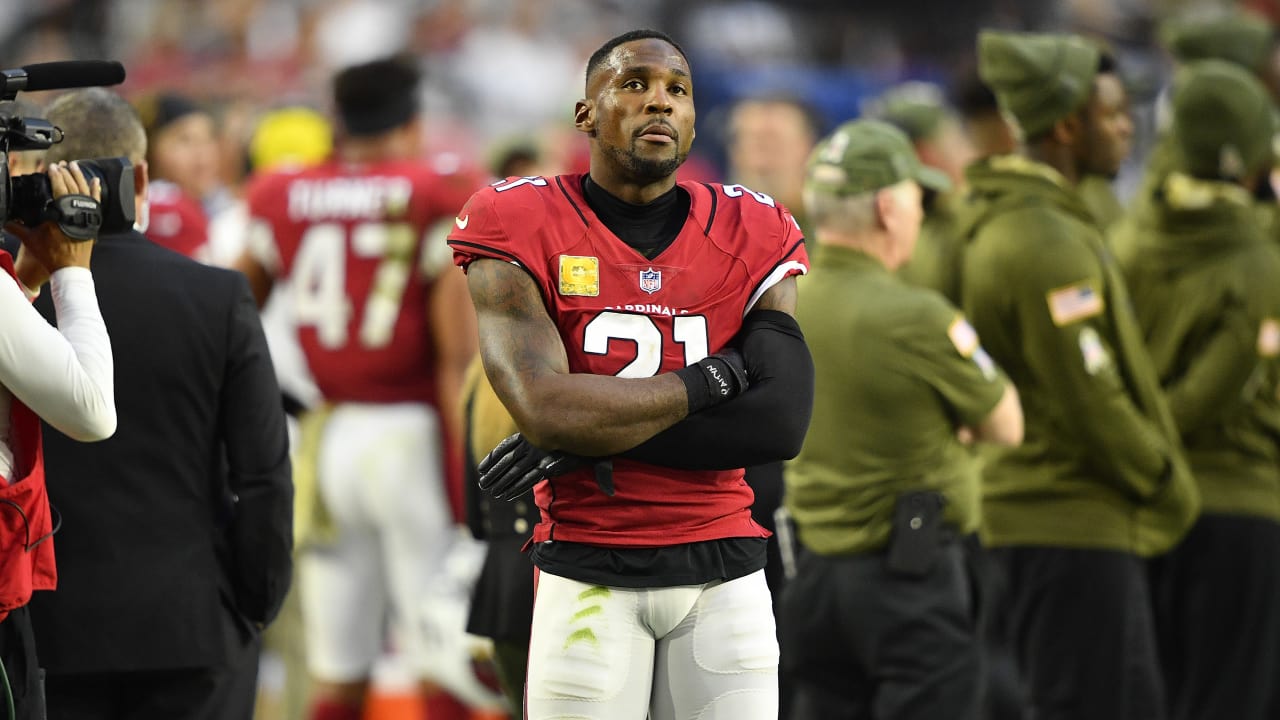 [ad_1]
It's tough to be shell-shocked when a team has struggled the way the Cardinals have struggled this season, but that was the feeling after Sunday's loss. There were too many ways the Cardinals looked like they'd find a way to pull it out, mostly because the Raiders have struggled even more this year.
Could it be worse, safety Antoine Bethea was asked.
"Yeah," said Bethea. "We could be 0-10."
Thanks to the 49ers, that's not where the Cards are. And thanks to David Johnson, the bellcow running back seems to have found himself as a bright spot. But now the Cardinals go into back-to-back road games in L.A. against the Chargers and Green Bay against the Packers and they absorb something like the Raiders game. State Farm Stadium has not felt very friendly this season, which is brutal – even in the team's down years, they've always seemed to find a little happiness at home. The Raiders game in particular was anything but.
– Wilks was asked about changes he can make. "I'm not going to make any decisions right here at the podium," he said. "As always, there's things to evaluate and look at across the board."
– Rookies are up and down, and that's especially true for rookie quarterbacks. Josh Rosen's TD throws to Larry Fitzgerald, both of them, were beautiful. His laser to Christian Kirk to set up Fitz's second score was impressive. Other than that, it felt ugly. Two more interceptions, and that's eight in the past four games. Inaccurate throws at times. The beat-up offensive line is going to see a much better pass rush against the Chargers too.
– Fitzgerald probably is not going to make a run at second-place all-time for NFL receptions this season, and needing eight catches to have the most catches for one team ever, he had only two. Fitz was only targeted four times. But both catches went for touchdowns, and he remains important in quality if not quantity (although more quantity would not be a bad thing, eh?)
– The Raiders do not have a good run defense, but goodness, Johnson looked good.
– That same kind of defense helped Christian Kirk's 59-yard catch-and-run.
– It kind of went under the radar with all the other things that broke down late, but I was surprised the pass rush was not able to harass Derek Carr more on that final drive than they did.
– Chandler Jones got two sacks, although the second came when Carr scrambled for no gain and the Raiders still were able to kick the game-winning field goal.
– Andy Lee is a Pro Bowler. Period.
– Speaking of that final drive, Bene Benwikere had a chance at redemption the play after he gave up the 32-yard bomb. It was not as obvious as the Josh Bynes dropped interception the possession before, but Benwikere had a chance to make a pick and save himself and the game. He could not hold on. Par for the Cardinals' course this week.
– The Cardinals lost linebacker Deone Bucannon with a chest injury after starting the game in base defense and Buc likely would've played a lot had he not gone down. Would've been interesting to see if the Cardinals would've done any better against the run if he had stayed in the game.
– That's only the second time this season the Cardinals have scored more than 18 points. They had 28 in the first win at San Francisco.
[ad_2]
Source link