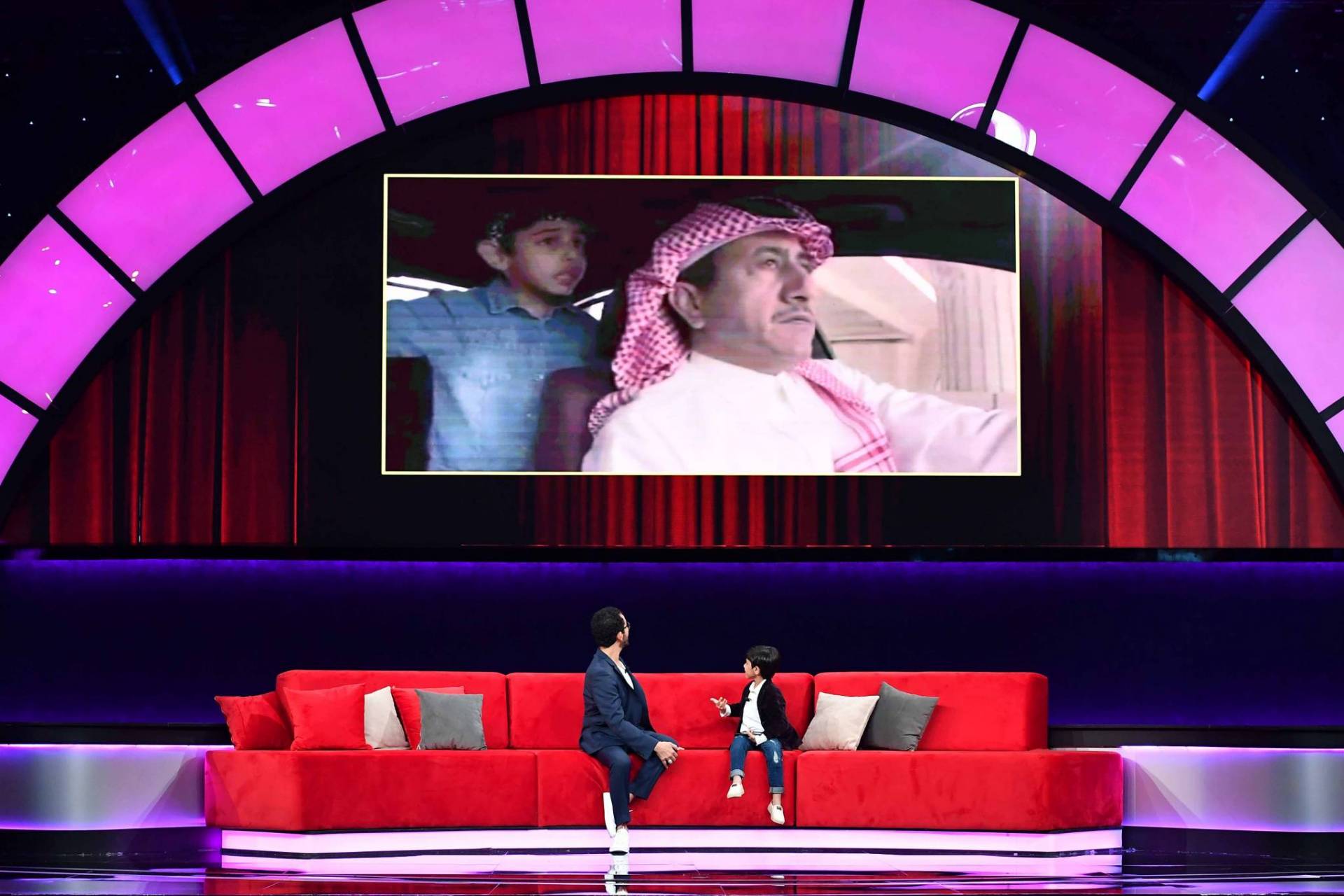 Saudi boy, Mohammed Al-Hurai, has been appointed as a fan of the Nasser Al-Qasabi star, who painted the future at the age of nine and his. trying to sit on the jury chairman of talent programs. With confidence and self-esteem, Ahmed is sure to be a star in the "Little Big Stars – Young Stars" program, a Arabic version of the Little Big Shots show on MBC1 and MBC Egypt.
The first program of the program was six incredible, in which young people from different Arab countries, with their great talents, gathered their special talents to sing, dance, and play. artistic and sporting art. They brought to producer Ahmed Hilmi and listeners to participate in the studio and screen. To carry out tests and evaluations from the jury. She started with Tara Khoury from Jordan's six-year-old daughter, who is good at playing a & # 39; piano. After her daughter Ahmed Helmy Hatta was born, she piped and played with her mother. Then Al-Harbi from Saudi Arabia, as defined by the Saudi Nasser al-Qasabi star, came as he came, to share with his / her; My dream is to show a beautiful producer's vision. Marathi Ramadhan Andash from Lebanon, who has won local and international competitions in Maui Thai, has made an amazing exhibition on his visit.
Perhaps the most incredible Adham Shafiq child from Egypt, is a three-year-old son; It is necessary to keep countries on its own; map and different types of cars. Rehan After Tunisia, who is just 10 years old, has spelled and wrote poetry; compete with Helmi to choose from her first poetry room.
The end of the story by Khalid from the singing of the Kingdom of Saudi Arabia, revitalizing the nightlife with her brothers in the house, and spent her first two songs, "my heart's brother" of the engineer Majid Engineer, and that is why Gamal's voice was found to her mother and he got a tall view on YouTube, Thousand Times "by Abdel Majeed Abdullah.
"Little Big Stars – Young Stars" on MBC1 and MBC Egypt will be shown every Saturday at 6:30 pm GMT, 8:30 pm. The Cairo, 9:30 p.m.
window.fbAsyncInit = function() { FB.init({ appId : '306312436238820', xfbml : true, version : 'v2.2' }); };
(function(d, s, id){ var js, fjs = d.getElementsByTagName(s)[0]; if (d.getElementById(id)) {return;} js = d.createElement(s); js.id = id; js.src = "http://connect.facebook.net/ar_AR/sdk.js"; fjs.parentNode.insertBefore(js, fjs); }(document, 'script', 'facebook-jssdk'));