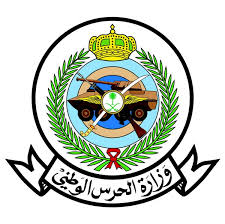 The Ministry of the National Guard states that 23 vacancies are available on the elements of the system
Citizen – Riyadh
The Ministry of National Affairs announced on its website that there were 23 vacancies on the system that worked in the town of Riyadh, with the following names: Mechanical Engineer, Electric Engineer, Civil Engineer, Visual Technology, Mechanical Generator Technology, Medium Distribution Technology, Pumps Technology, Worker's supervisor, carpentry, workforce, employee survey, cooker, mechanic, machine machin, driver equipment, energy measurement, space technology, assistant, employee, poison operator, porter and farmer), according to the remaining information.
Posts:
1- Mechanical engineer.
2 – Electric Engineer.
3 – civil engineer.
4- Technology upgrade.
5 – Generators of technology tools.
6. Fair fur technology.
7- Technology Pump.
8. Technology of boilers.
9. Plumber.
10. Staff leader.
11 carpenters.
12 – Mechanics.
13. Staff observer.
14. Cooker.
15 – Mechanical Technology Equipment Worker.
16. Driving equipment.
17. Electric Assessor.
18. Regional technology.
19. SAYES.
20. Factar.
21. Pesticide executor.
22. Porter.
23. Farmers.
Date of application:
The application is now available from Sunday 1440/03 / 10H.
Method of application: Under the following link (click here).