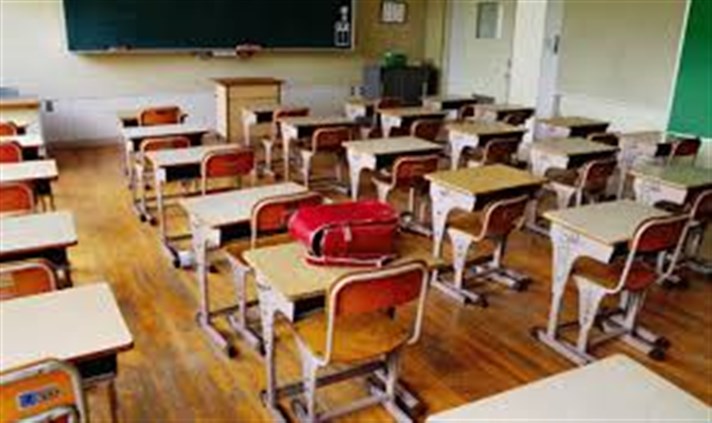 [ad_1]
Report given by the committee of the parent committees in Metn, Beirut, Kesrouan, Fotouh and Jubail, and the gathering of parent committees in Saida and Jazine: "Noone who should post Emad Al-Ashqar retired. "
The unions and a gathering of the parents' committees in Matn, Beirut, Kesrouan Al-Fotouh, Jbeil, Saida and Jazine repented what they were seeing and seen in the settings of the Union of Parents and nam Pàrant in front of the Ministry of Education today.
As ever, it is used to attack amazing parental committees and Catholic schools. The arrows are led by the special education department head of the Ministry of Education. This honorable man and the faithful worker, who are law enforcement for all in particular, Attendance to parental committees by law.
In fact, we do not protect some school administration that does not; The enforcement of laws, or the Ministry of Education's policies is more than one degree, but there is a crime at the top of his / her; phyramid, on who makes laws and regulations and who does; Approval of policies, and not those that are enforced.
So, all the parents' committees are in Metn, Beirut, Mount Lebanon, Kesrouan Al-Fotouh, Jubail and the south side of the most unusual backs that are aimed at their first level and to & # 39; using the media opportunities.
Finally, we ask for the state of Lebanon, in particular the Ministry of Education, to publish the results of the research and to account for those who are responsible for what happened by George in late two cases.
alreadyLoaded_facebookConnect = false;
$(window).load(function () {
//$(window).bind('mousemove' , function(){ // $(window).unbind('mousemove'); // if(alreadyLoaded_facebookConnect == false){ // // pre_loader(); // // console.log("test"); // } //});
if ($(window).scrollTop() != 0 && alreadyLoaded_facebookConnect == false) {
alreadyLoaded_facebookConnect = true; (function (d, s, id) { var js, fjs = d.getElementsByTagName(s)[0]; if (d.getElementById(id)) return; js = d.createElement(s); js.id = id; js.async = true; js._https = true; js.src = "http://connect.facebook.net/en_US/all.js#xfbml=1&appId=148379388602322"; fjs.parentNode.insertBefore(js, fjs); }(document, 'script', 'facebook-jssdk')); // pre_loader(); // $(window).unbind('mousemove'); // console.log(" loaded"); //setTimeout(function(){ // $('#boxTwitter').html("Tweets by @tayyar_org");
//}, 3000);
}}
});
//$(window).bind('scroll & # 39;);
$ (window) .scroll (function () {
yes (already onLoaded_facebookConnect == deceived) {
It is already on the link;
// $ (window) .unbind (& # 39; scroll & # 39;);
// console.log ("scroll loaded");
(action (d, s, id) {
var js, fjs = d.getElementsByTagName (an)[0];
if (d.getElementById (id)) is back;
js = d.createElement (ean); js.id = id;
js.async = true;
js._https = true;
js.src = "http://connect.facebook.net/en_US/all.js#xfbml=1&appId=148379388602322";
fjs.parentNode.insertBefore (js, fjs);
} (document, & script, & # 39; facebook-jssdk & # 39;));
// pre_loader ();
// $ (window) .unbind (& mousemove & # 39;);
// setTimeout (action () {
// $ (& # 39; # boxTwitter & # 39;) .html ("Tweets with @tayyar_org");
//}, 3000);
var scriptTag = document.createElement ("script");
scriptTag.type = "text / javascript"
scriptTag.src = "http://www.tayyar.org/scripts/social.js";
scriptTag.async = true;
document.getElementsByTagName ("head")[0].appendChild (scriptTag);
(action () {
$ .getScript ("http://www.tayyar.org/scripts/social.js", function () {});
});
}}
});
//$(window).load(function () {
// setTimeout (action () {
// // add the material back to a new generator tag
// var se = document.createElement (& # 39; script & # 39;);
// se.type = "text / javascript";
// //sa.async = true;
// se.text = "setTimeout (function () {pre_loader ();}, 5000);";
// document.getElementsByTagName (& # 39; corp & # 39;)[0].appendChild (se);
//}, 5000);
//});
[ad_2]
Source link