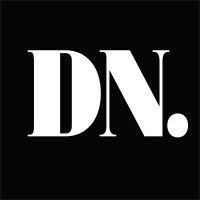 Editorial principal and publisher responsible: Peter Wolodarski | Editor: Caspar
Opitz | Leader: Anders Eriksson | Main DN.se: Anna Åberg | Editorial Development Manager: Martin Jönsson |
Managing Editor: Fredrik Björnsson | Foreign Manager: Pia Skagermark | Cultural manager: Björn Wiman
Political editor: Per Svensson
© Dagens Nyheter AB 2019
The point after Dagens Nyheter has been inclusive of all items since the first issue of Issue 23
December 1864. The founder Rudolf Wall is thought to have originated with Dagens Nyheter's name.
It is also a finished sentence, a report of what happened. That is why we are also fixing the time.
Source link