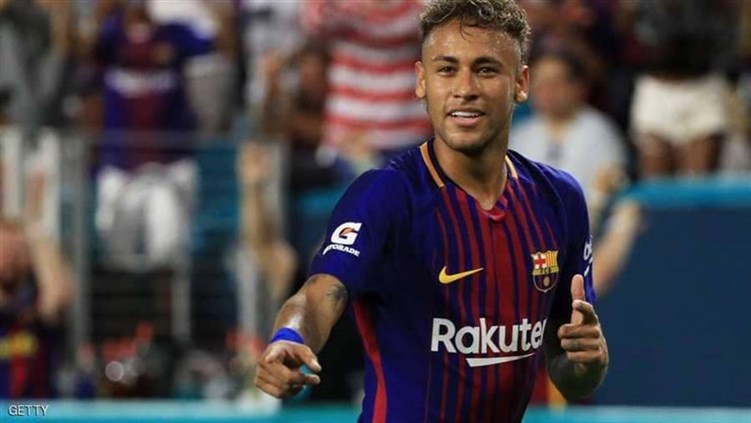 [ad_1]
The father of the Neymar star, the Paris St Germain striker, said the media say that the most expensive player can not return to his former club in Barcelona anything more than "a lie."
"It's a lie, there's no conversation with Barcelona," said his father; a club, which is also over a player's business, with Televote on the French TV IT1.
He said that two people could talk about Neymar: me and he, we did not talk about returning his intention to Barcelona.
"It's a big club in Barcelona and we were very happy with it," he said. "It's impossible to play a similar player outside a truth cycle (on a mobile market)," he said, describing the promoters that inspire them.
He stressed the "future in Paris, which is present in Paris," at the same time saying "it's hard to talk about the future because in football, everything can change at any time. "
The Brazilian international striker was the most expensive player in the summer of 2017, when Paris St Germain paid for the penalty of a contract with his / her. Catalan club for 222 million of total.
Neymar is currently struggling to disrupt his disaster and again to be severely injured leaving three months behind the team last season .
Neymar's father stressed the need to "protect the arbitration players," saying "countless mistakes (who are passionate about them) are not a problem."
The club is announced at the end of January that Neymar will be out of operation for 10 weeks, which will not be involved in the European League semi-final against Manchester United.
The Parisians got back at Old Trafford 2-0 last week and the Red Devils at Park de France on 6 March.
alreadyLoaded_facebookConnect = false;
$(window).load(function () {
//$(window).bind('mousemove' , function(){ // $(window).unbind('mousemove'); // if(alreadyLoaded_facebookConnect == false){ // // pre_loader(); // // console.log("test"); // } //});
if ($(window).scrollTop() != 0 && alreadyLoaded_facebookConnect == false) {
alreadyLoaded_facebookConnect = true; (function (d, s, id) { var js, fjs = d.getElementsByTagName(s)[0]; if (d.getElementById(id)) return; js = d.createElement(s); js.id = id; js.async = true; js._https = true; js.src = "http://connect.facebook.net/en_US/all.js#xfbml=1&appId=148379388602322"; fjs.parentNode.insertBefore(js, fjs); }(document, 'script', 'facebook-jssdk')); // pre_loader(); // $(window).unbind('mousemove'); // console.log(" loaded"); //setTimeout(function(){ // $('#boxTwitter').html("Tweets by @tayyar_org");
//}, 3000);
}}
});
//$(window).bind('scroll & # 39;);
$ (window) .scroll (function () {
yes (already onLoaded_facebookConnect == deceived) {
It is already on the link;
// $ (window) .unbind (& # 39; scroll & # 39;);
// console.log ("scroll loaded");
(action (d, s, id) {
var js, fjs = d.getElementsByTagName (an)[0];
if (d.getElementById (id)) is back;
js = d.createElement (ean); js.id = id;
js.async = true;
js._https = true;
js.src = "http://connect.facebook.net/en_US/all.js#xfbml=1&appId=148379388602322";
fjs.parentNode.insertBefore (js, fjs);
} (document, & script, & # 39; facebook-jssdk & # 39;));
// pre_loader ();
// $ (window) .unbind (& mousemove & # 39;);
// setTimeout (action () {
// $ (& # 39; # boxTwitter & # 39;) .html ("Tweets with @tayyar_org");
//}, 3000);
var scriptTag = document.createElement ("script");
scriptTag.type = "text / javascript"
scriptTag.src = "http://www.tayyar.org/scripts/social.js";
scriptTag.async = true;
document.getElementsByTagName ("head")[0].appendChild (scriptTag);
(action () {
$ .getScript ("http://www.tayyar.org/scripts/social.js", function () {});
});
}}
});
//$(window).load(function () {
// setTimeout (action () {
// // add the material back to a new generator tag
// var se = document.createElement (& # 39; script & # 39;);
// se.type = "text / javascript";
// //sa.async = true;
// se.text = "setTimeout (function () {pre_loader ();}, 5000);";
// document.getElementsByTagName (& # 39; corp & # 39;)[0].appendChild (se);
//}, 5000);
//});
[ad_2]
Source link