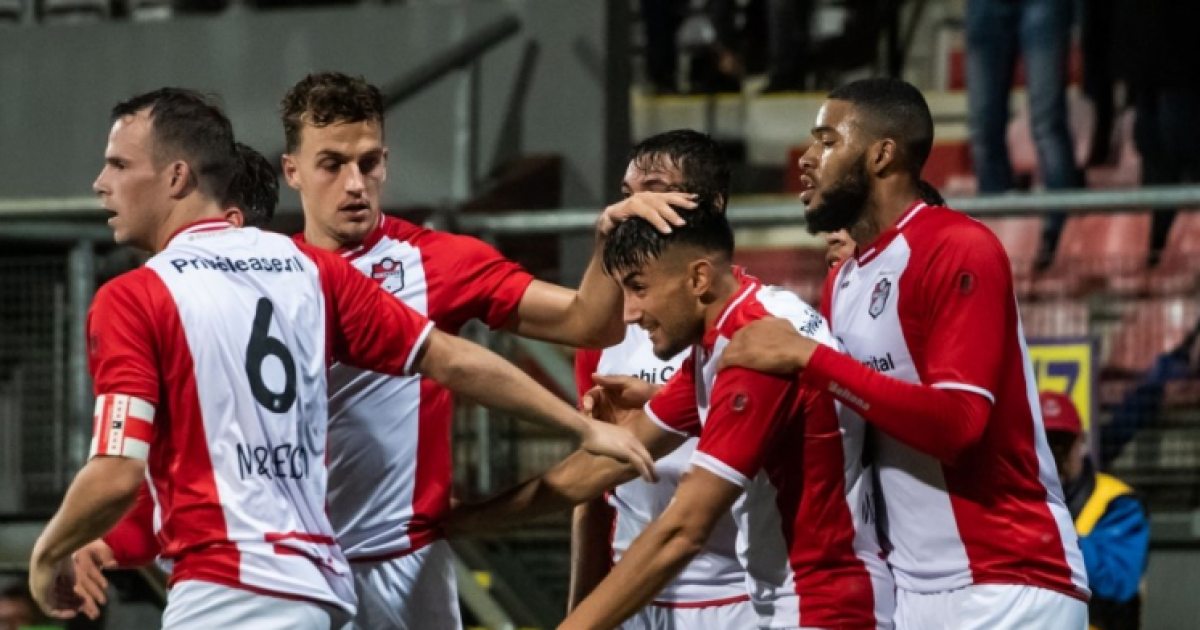 [ad_1]
FC Emmen works with a fragile selection to restart his Premier League. The Eredivisie editor's selection is fluidly covered with swine flu, RTV Drenthe reports on Thursday afternoon.
Captain Anco Jansen could not participate in the Thursday training: after measuring temperature, the 29-year midfielder was sent home with the medical staff. The only sick person, Alasdair Bannink, was still going to travel to his club, but he returned home halfway during his trip. Stef Gronsveld was not right back yet.
Dennis Telgenkamp, ​​a guardian, had already been hit by his flu, but returned to the training field. The same was true for the strikers Nicklas Pedersen and Jafar Arias. Pedersen started back last year after he was injured and Arias, with a weak jet, returned from his international duties with Curacao.
The Drents will be back in action on Sunday afternoon. Excelsior will travel to the Oude Meerdijk, where he will be starts at 12:15.
[ad_2]
Source link