Tuesday, 02 April 2019
Customers encourage magnetic strip cards to be changed to chip cards. Free Give 106 users lucky debt card worth more than 3.2 million baht. It is the top 10 baht gold prize.
Mr Issara Wongrung, Deputy Director of Government Savings Bank, individual customers published government policy on improving payment systems through electronic systems by creating a cashless society. Pay for goods and services through electronic cards rather than using more money. In line with Bank Thailand which requires all the ATM cash cards and cards in their magnetic cartridges to be adjusted Is there a chip card before December 31, 2019, to give the general public and encourage women to become familiar with and be aware of switching to magnetic debit card cart cards comes as postcards; This will help increase the safety of card cards t the sliced ​​card blocking theft, copying the data in the card (gutting) and reducing the level of effective interference. Including encouraging users of credit card cards GSB cards to be used to buy goods And more services
"For this reason, the Bank has had tasks" Debit Card GSB Remove cash fortunes over the years Just do and spot it easy As the more wealthy use "to make awards users who use the GSB debit card service. Whether a referee was a new postcard The informant changes the magical strip card to a slate card. Including those paid through credit cards From April 1, 2019 to March 31, 2020. Additionally, customers who have ATM cards and bank debit cards can also pay cards. moved to shelf cards. By issuing fees to each branch of the Government Savings Bank until 31 December 2019, "said the Government Deputy Savings Bank Governor.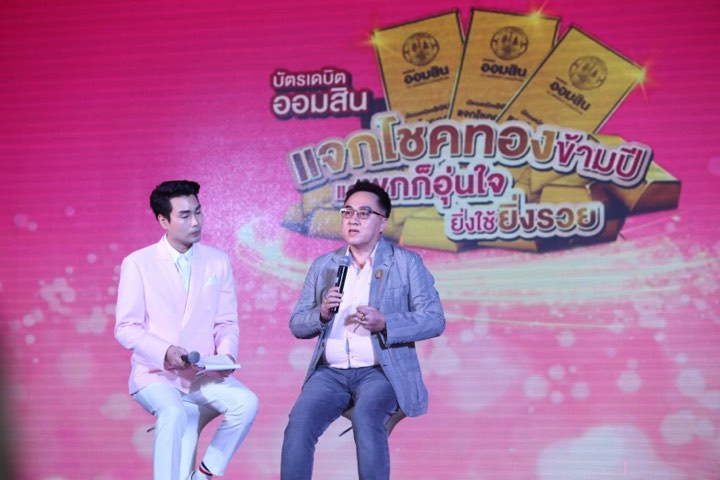 For conditions to be involved in activities And they have the right to win prizes for customers who change magnetic strip cards such as debt cards, chip cards, paying annual taxes, paying for goods and services t through debt cards (1,000 baht or more) and those interested in applying for a new debt card. (In addition to the GSB card cards), containing 3 photographs, there will be 106 awards in total, with a total value of 3,278,500 baht, with the 10 inches baht award. , 2nd tour, December 23, 2019, holding 35 gold awards and the third time on 27 April, 2020, catching 36 gold medals t
For further information tFind out more about the media relations of the Government Savings Bank. All channels are: Website: www.gsb.or.office, Official line, Facebook: GSB Society or for more information contact: Government Savings Bank staff, all branches around the country or venue GSB Locks Customer Service, convening 1115.