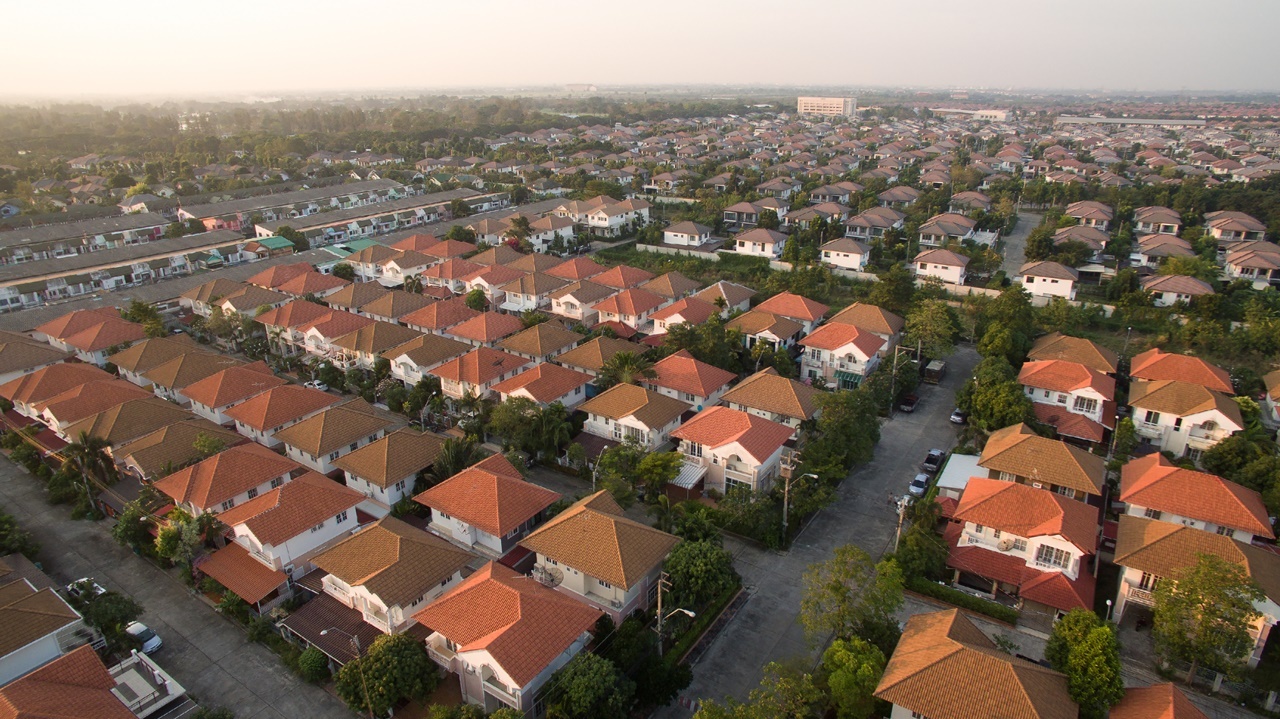 • Agree to better land use
• Seeing the land is still a big housing
The Birth of the "Land and New Buildings Tax" after the Scottish Government passed the Land Tax and Construction (BE 2562) Act, effective from March 13, 2019. Land and property charges from 1 January 2020 onwards have a direct impact on the estate business. It contains many movements. Both agree the increase of land use. And he saw that it would affect people to buy a second home
Clarifying the new taxation rate
For the taxation of land and buildings under the Land and Buildings Tax Act Are they classified according to property type as follows?
Section 1 Land or buildings used in agricultural works Tax rate greater than 0.15% t
Section 2 Land or buildings used as houses Tax rates greater than 0.3% t
Section 3 Land or buildings used for commercial purposes Tax rates greater than 1.2% t
Section 4 Land or buildings abandoned or in good condition as it should in good condition Tax rates over 1.2% t
First residence, no more than 50 million bats, tax exemption
In each region, there are some interesting and relevant details in relation to the real estate area. For example, type 2 buildings or buildings used as houses With a 0.3% tax rate divided into storage rates.
Residential prices 0-50 million baht, 0.02% tax rate
Rates 50-75 million baht, 0.03% tax rate
Rates 75-100 million baht, tax rate of 0.05%
Residential prices of 100 million baht or more 0.1% tax rate
However, the first housing price is no more than 50 million baht. The owner of the land and the land is listed in the housing register. No, there is no charge
Encouraging the growing market to grow. The home is busy.
For those with a second home, they charge fees from the first baht. Who will start collecting the taxes from 1 January 2020. In the meantime, this is the time when people with more than one dwelling will decide to sell an estate sale. as a result, the regenerative home market has become increasingly active in the future.
In addition, the type of tax on land or buildings which are vacant land or that is not benefiting as appropriate to the setting. What, if it is not used for 3 years in a row, must pay 0.3% tax in the 4th year and increase the tax rate to 0.3% every 3 years. Develop the tax burden And reduce Land Profit And change land tenancies Future trends see land for project development.
Look at the corner of the landscape.
Were there any benefits from this new Act for land taxes but buildings But other information can be obtained from the Real Real Estate Research and Evaluation Center, which allows Real Estate, or Real, to provide an interesting insight. What might be the disadvantages, including. T
People don't fear the taxes. Every year Land prices rose by 3-5%, significantly higher than this rate of tax.
Use Finance Treasury valuation price Reduces taxation fees Just because the price is much less than the market price t
This tax aims to exempt from collection, such as housing. Who, if based on the market price? Houses cost hundreds of millions of pounds without tax, will we collect a tax?
Large landowners still retain the land without tax. Making the land market with the retailer The land price in the center of the town, close to some trains, has increased by almost 30% per year, making people buy houses for buy more houses. Or they must buy a house outside of the city. Concern for the government to introduce taxes to extend roads and facilities, resulting in an uninterrupted town and effective land use does not exist. profitable
Large landowners still use small holes in agriculture, which may be avoided more than 1 in 10 vacant land.
However, the Land and Building Tax Act, BE 2562, will change the property market more or less. Which buyers and sellers should be learning information And prepared first This Act will begin to collect real taxes on 1 January 2020 so that they are not affected by the increased tax burden.
More information, management, purchase, sale, rent house – condo ready to be sent to your free email. Please enter here AndThey may choose to do so New project Done Review of new Condo Project, New House Various sites and prices too
Source link