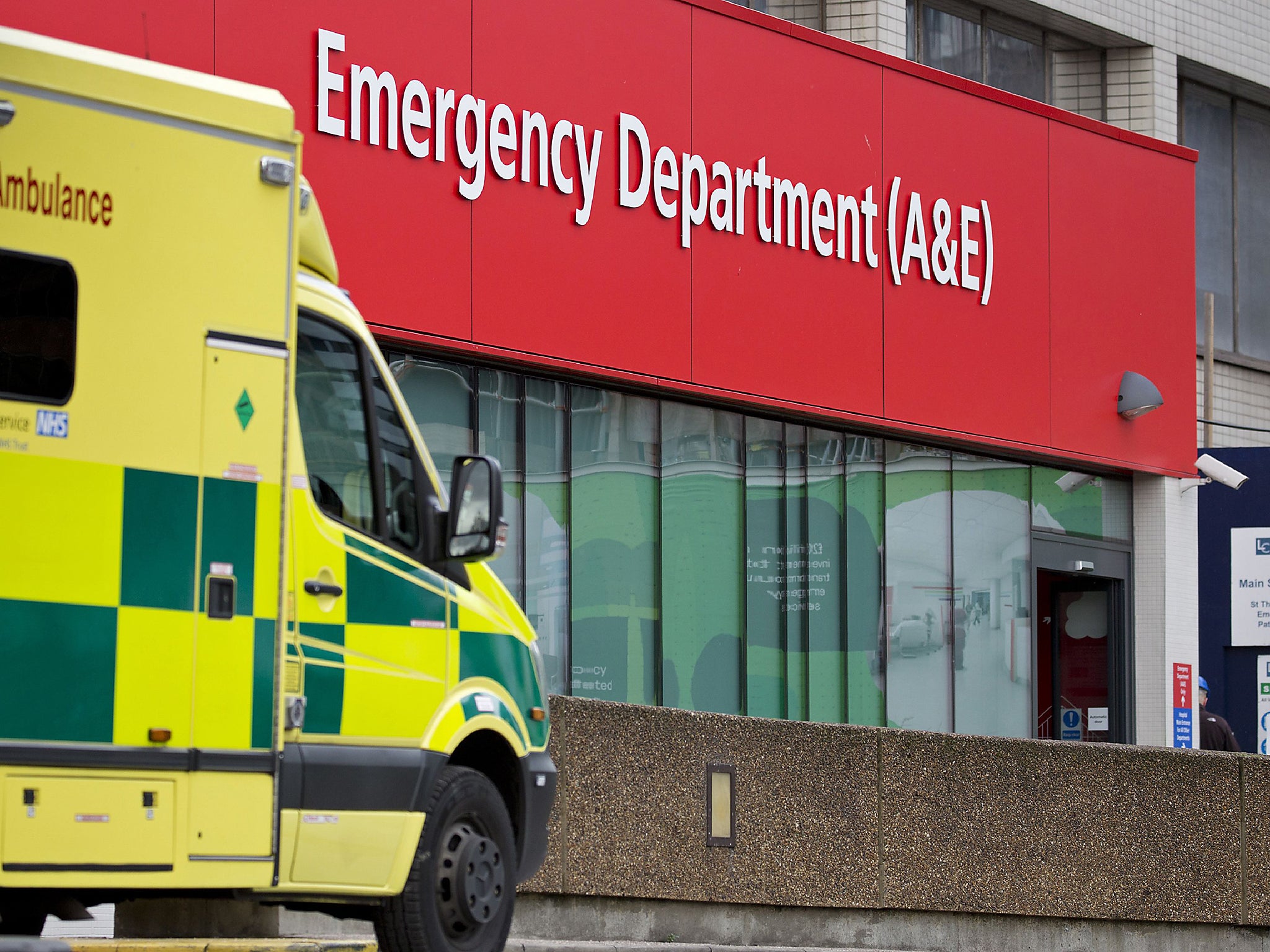 [ad_1]
The performance of the A & E departments in some of the trusts is lower than the rates set in winter crisis which last year's winter breakdown, according to the heads of emergency medication a & # 39; warn employees and bed shortages that "hospitals" have strengths "or further afield.
Despite the scarce weather and not showing a big flu, to add to the "perfect storm" problems in 2018, The Royal College for Emergency Medicine (RCEM) has stated that terms in A & E are "grave in fact".
RCEM chief executive, Gordon Miles, said that there is a pressure on beds that mean "large numbers of patients are ineligible care in corridors, with increased risk of hospital disease ".
Come together Independent Ideas
To read special articles, events and free ads for just
£ 5.99
€ 6.99
$ 9.99
month
Get the best out of it The independent one
By subscribing Mindless Independent for just
£ 5.99
€ 6.99
$ 9.99
month
Get the best out of it The independent one
Not the ads – for just
£ 5.99
€ 6.99
$ 9.99
month
To address this hospital, there is a trust in "registration numbers" of doctors and temporary nurses, as well.
The NHS of England will publish weekly winter data waiting ambulance and bed weight across all parts of England, but the RCEM is a Creating a UK image from around a third of hospitals – with more than 50 respondents in everyone.
While the NHS is seeing more patients at A&E than ever before, and successfully cutting numbers stuck in hospital uneccessarily, the latest RCEM Winter Flow Project report shows that just 77 per cent of patients were seen or sent home within four hours of attending A&E.
This is well below the target of 95 per cent and even falls short of the 85 per cent threshold below which the RCEM warns patients and staff are at the "highest level of risk".
The college says it is "even more concerning" that unlike last year performance has continued to slide after early January – the point where winter pressures are traditionally at their peak.
"This suggests that while the staff in our departments are striving to keep patients safe, those departments are at or beyond the limits of their resilience," Mr Miles said.
The winter flow report is voluntary and does not provide as exhaustive a picture as the NHS's own data, but medical leaders said recent coverage of severe ambulance delays show pressure is mounting.
Dr Nick Scriven, president of the Society for Acute Medicine said: "I fear these are the high profile tips of the iceberg of stress and strain on our NHS.
"The relentless upbeat messages from central NHS are hiding the true picture and we again find ourselves saying that comparisons to the 'crisis' last year are invalid."
A spokesperson for NHS England said: "NHS staff have been going to extraordinary lengths, battling snowy and icy conditions and increasing norovirus and flu cases to provide patients with the quality care they need.
"It is thanks to their hard work and dedication that, despite more people going to hospital than last year, A&E departments have been more resilient, and more people are getting the support they need to return home quickly."
[ad_2]
Source link