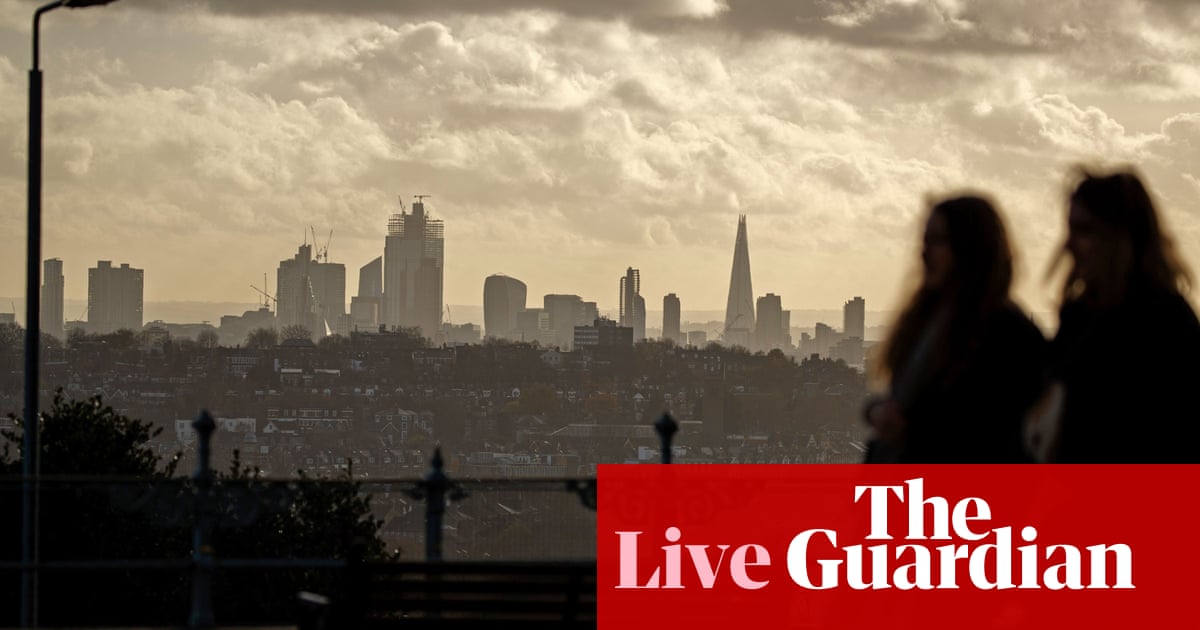 [ad_1]
Good morning, and welcome the ongoing coverage of the world economy, financial markets, the euro area and business.
The British economy has ended in 2018 with a raid, with the economy falling by 0.4% in December alone. Today we find out at least in January, when the latest GDP figures are released at 9.30am.
Economies claim that GDP rose by 0.2% in January, led by a return to growth in the services sector. This would increase the level of annual growth to 1.2%, up from 1.0% – remaining weak.
But nothing is sure of that – of course, we might find that weaker status, is the threat from January to UK businesses. Chiefs might not have been willing to invest, after the government has been losing ground in terms of its Brexit plan.
Britain may also have been affected by the acceleration of the eurozone, where Italy is in decline and the decline in Germany. Not to mention the US trade war.
Also coming up today
Financial results from tea companies Domino's Pizza, empty route French connection and car dealer Pendragon also shows how the UK economy is going.
Today, world-wide vendors watch Westminster today, as Theresa May is giving her Brexit contract back to the House of Commons.
Last night, the PM announced that it has got an 'enhanced bargain', but only for the MPs against it appearing to have changed the Agreement.
To be tonight, May must affect their own MPs' own resistance to the Treaty, and give confidence to their relatives in the DUP. Plenty of comments.
We also receive the February inflation figures, which may show that the way of life rose by 1.6% a year, as in January.
European livestock markets are expected to rise today, after a good day on Wall Street.
The agenda
9.30m GMT: UK GDP Report for January
9.30m GMT: UK trade fairness in January
12.30 pm GMY: Changes in the USA for February
[ad_2]
Source link