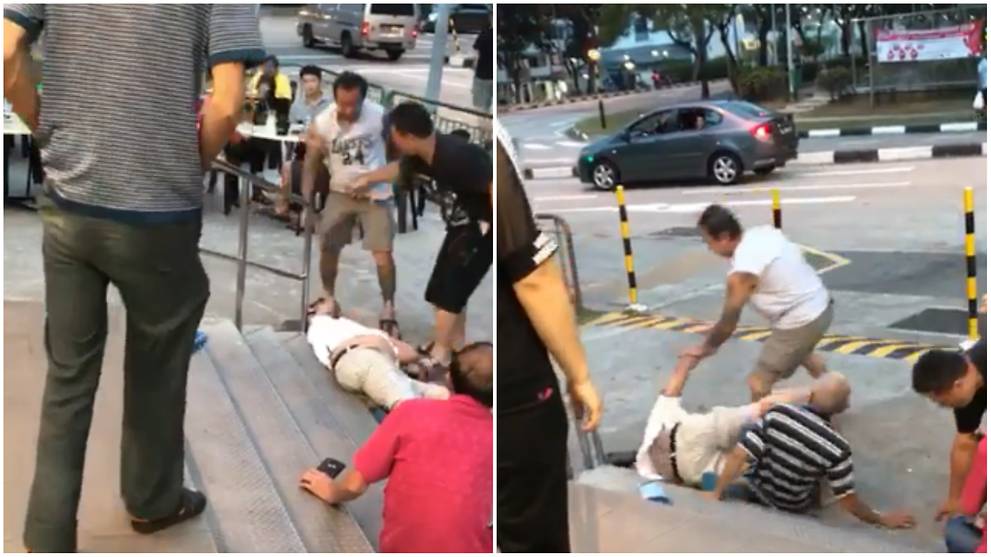 [ad_1]
RESEARCH: Two 60 to 66 men were arrested for fighting which included a knight at a coffee shop in Taman Jurong, police said Wednesday (March 13).
The fighting took place on March 3 at Block 101 Yung Sheng Road, where the coffee shop is located. Police said they were told about 7.20pm.
A man found his faces uncovered by a knight who appeared when he had attacked a knight. He was then taken to hospital.
However, the attackers charged were escaped when police officers arrived. They were arrested on Monday after the police identified them with help from CCTV footage.
A video of the clip was shared widely online and showed that two people were throwing another man at a button. One has also been seen kicking the victim.
The two suspects will be taken to court in Wednesday by volunteering with a member in danger.
If they are found guilty, they could be sent to prison for up to seven years and fined.
[ad_2]
Source link