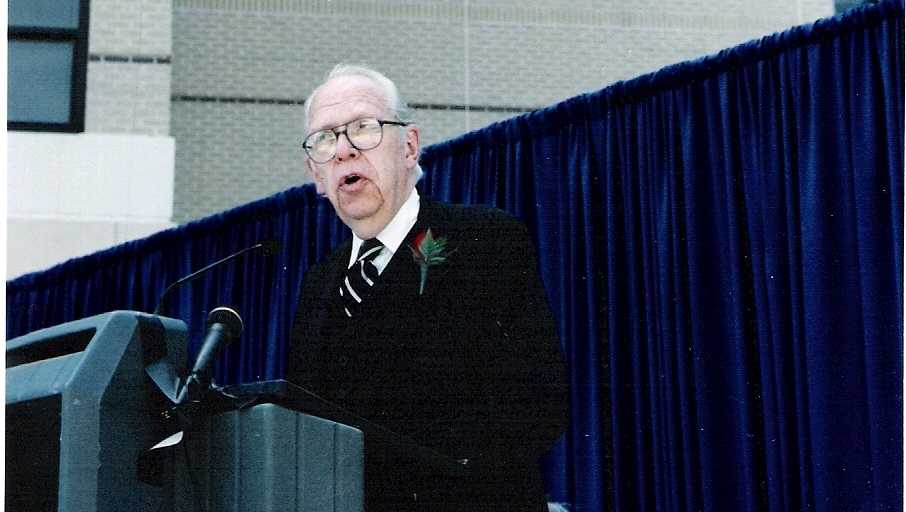 [ad_1]
JACKSON, Miss. – –
Dr. Blair E. Batson, the first parental step of the Mississippi University Medical Center and named Blair E. Batson's Children's Hospital, died at 98, according to UMMC.
Batson was born in the County of Pearl River, Mississippi, in 1920 and received his bachelor's degree and masterpieces in a parent from Vanderbilt University.
He then went on to stay at Johns Hopkins University and served in the US Army during World War II.
Batson became chair of the Department of the Pediatrics in 1955 just two months after the opening of UMMC. He was chairman of 1989.
In 1997, the new children's hospital was named Blair E. Batson's Hospital for Children as an indication of what he is offering life to children's health in Mississippi. New additions to hospital are currently being built.
There is one brother in Batson, his daughters and sisters and four singers and sisters.
According to UMMC, a memorial service for Batson will be held early in 2019.
Instead of flowers, the family wants a remuneration to be taken to Blair E. Batson's Hospital for Children, UMMC Development Office, 2500 N. State St., Jackson, MS 39216 or Friendly Children's Hospital, 3900 Lakeland Drive, Chamber 205, Flowood, MS 39232.
AlertMe
[ad_2]
Source link