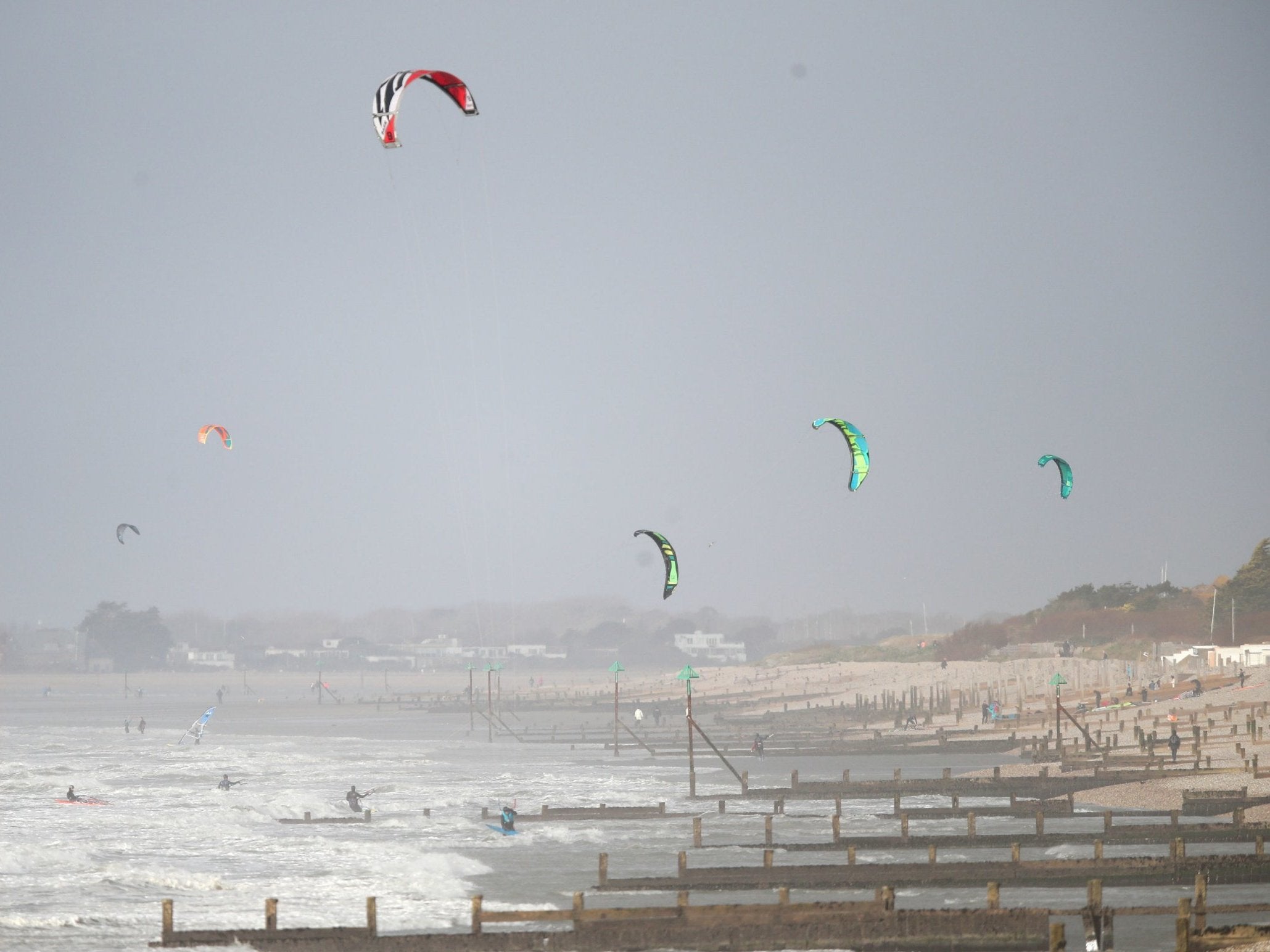 Seagull has died after a beach crash in the northern Devon as the UK Erik Storm hit winds up to 75mph.
The unnamed man, was badly injured by Saunton Sands, near Barnstaple, at 11am on Saturday.
He was removed to North Devon District Hospital but died dead at 1.27pm
Come together Independent Ideas
To read special articles, events and free ads for just
£ 5.99
€ 6.99
$ 9.99
month
Get the best out of it The independent one
By subscribing Mindless Independent for just
£ 5.99
€ 6.99
$ 9.99
month
Get the best out of it The independent one
Not the ads – for just
£ 5.99
€ 6.99
$ 9.99
month
The cèilidh is believed to be the third victim of Storm Erik, after two motorists killed by trees. fall on Friday.
Speaker for Devon and Corner Police said: "This event is not treated as suspicious at this stage.
"The event will be held in the hands and a file of evidence will be submitted to the crown.
"That's then a question for a quartz."
The Moral Office warned of the weather for a strong wind for strong winds on Saturday and # 39; covers much of Wales, northern northern England and southern Scotland.
75mph wind values ​​were recorded in Powys, and Wales, and 74mph in Dumfries and Galloway, Scotland. The rest of the country saw between 40 and 50mph.
A separate yellow weather warning was issued for heavy rainfall in northern Scotland.
Early on Friday morning, a 50-year-old died after breaking his car with a tree in the A394 at Buckfastleigh, Devon.
After a couple of hours after some others were killed by a tree that fell on her; B4306 between Pontyberem and Llannon in the west of Wales.
Storm Erik has also blocked the rail network, with quick reorganizations on trains between Leeds and York and between Newcastle and Carlisle.
British Airways's petrol had to stop landing when Heathrow Airport had a strong wind.
Emergency services warned motorists to be careful when driving through the problems.
Media Statement of the Media Society
Source link