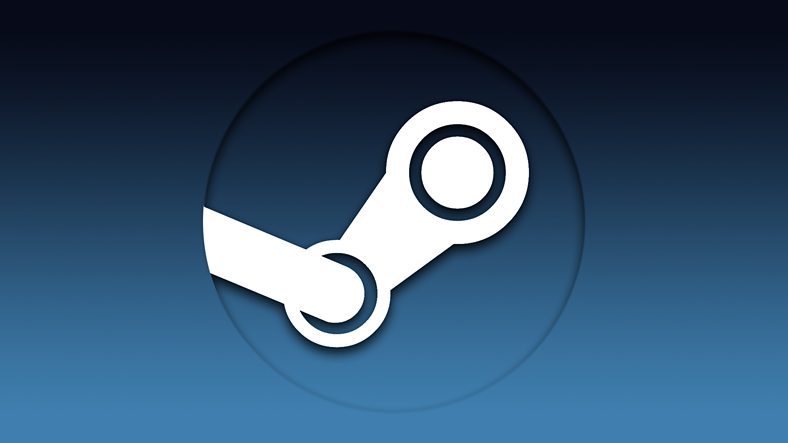 [ad_1]
By recognizing that Epic Games could overwrite its & # 39; a play base from bottom to bottom, Valve gave the video clip of the Steam Store to focus more on the content of their game.
Steam, the world's largest play-making resource, says that many years ago have been a great blessing. In a blog post with Valve air Steam, it was announced that the Video section of Steam Store was removed and video games would be removed from the Steam platform.
Valve's legacy wants to fetch video content on Steam based on the 2012 Game Indie episode program: The Movie. Valve, Steam has made a lot of motions for video content to take more attention since then, but the content of Steam users has never ever enjoyed everyday life.
But did Valve make this decision about video content while it was standing? Maybe not. As you know, Epic Games, a Fortnite creator, has started Steam largely with the Epic Games Store, which has many games. Seeing the shift of their challenges, Valve was in a position; think they would keep video content from the platform to focus on the content of their game again.
Kaynak : https://www.theverge.com/2019/2/20/18233032/valve-video-store-retiring-non-gaming-movies
$ (Duty () {
// facebook window.fbAsyncInit = action () { fb.init ({ app: & # 39; 1037724072951294 & # 39 ;, xfbml: real, draft: & # 39; v2.5 & # 39; }); };
(action (d, s, id) { var js, fjs = d.getElementsByTagName (an)[0]; if (d.getElementById (id)) {till;} js = d.createElement (S); js.id = id; js.src = "http://connect.facebook.net/en_US/sdk.js"; fjs.parentNode.insertBefore (js, fjs); } (document, & script, & # 39; facebook-jssdk & # 39;));
$ (& # 39; Body & # 39;). Ten ({ click: action () { // facebook saves ajax button Ma fb.xfbml.p (); }} }, & # 39; .facebook-save & # 39;);
// a share share ma ($ (& # 39 ;. content-sticky & # 39;) fad> 0) { ma ($ (window) .width ()> = 768) { $ (window) .on (& # 39; scroll & # 39 ;, function () { there is scrollTop = $ (here) .scrollTop (); $ (Article & # 39;). each (action () { if (scrollTop> = ($ (this) .find (& # 39 ;. content-body & # 39;) .com comparation (). top - 76)) { $ (Tha) .find (& # 39 ;. Content is stubborn & # 39;). AddClass (sticky & # 39;); (($ (this) .find (& # 39; content-body & # 39;). synchronize (). top + $ (this) .find (& # 39; content-body & # 39;). height () - ($ (this .find (& # 39; content-sticky & # 39;). alto () + 92))) { $ (Tha) .find (& # 39 ;. Content is stubborn & # 39;). RemoveClass (sticky & # 39;); $ (this) .find (& # 39 ;. content-sticky & # 39;). css (& # 39; & # 39; bottom & # 39;: & # 39; 0px & # 39;, & # 39; top & # 39;: & # 39; auto & # 39;}); } other { $ (Tha) .find (& # 39 ;. Content is stubborn & # 39;). AddClass (sticky & # 39;). Css ({ & Bottom: & # 39; start & # 39 ;, & # 39; top & # 39 ;: & # 39; 76px & # 39; }); }} } other { $ (this) .find (& # 39 ;. content-sticky & # 39;). removeClass (& # 39; sticky & # 39;). css (& # 39; & # 39; bottom & # 39;: & # 39; auto & # 39;, & # 39; top & # 39;: & # 39; 0 & # 39;}); }} }); }); }} }}
// click shared $ (& # 39; Body & # 39;). Ten ({ click: action () { var $ this = $ (this), dataShareType = $ this.attr (& # 39; data-share-type & # 39;), dataType = $ this.attr (& # 39; type-data & # 39;), dataId = $ this.attr (& # 39; id-data & # 39;), dataPostUrl = $ this.attr (& # 39; data-post-url & # 39;), dataTitle = $ this.attr (& # 39; data-title & # 39;), dataSef = $ this.attr (& # 39; data-namely & # 39;);
change (dataShareType) { case & facebook & # 39 ;: fb.u de ({ method: & share, & # 39 ;, href: dataSef, }, action (reply) { ma (reply &&! response.error_message) { updatehit (); }} });
break;
case & # 39; twitter & # 39 ;: shareWindow (& https: //twitter.com/intent/tweet? via = webtekno & text = & # 39; + encodeURIComponent (dataTitle) + & # 39;% E2% 96% B6 & # 39; + encodeURIComponent (dataSef )); updatehit (); break;
case & # 39 ;: shareWindow (& # 39; https: //plus.google.com/share? url = & # 39; + encodeURIComponent (dataSef)); updatehit (); break;
case & post window.location.href = & # 39; mailto:? subject = & # 39; + encodeURIComponent (dataTitle) + & # 39; & body = & # 39; + encodeURIComponent (dataSef); // updatehit (); break;
case & # whatsapp & # 39 ;: window.location.href = & # 39; whatsapp: // add? text = & # 39; + encodeURIComentent (dataTitle) + & # 39;% E2% 96% B6 & # 39; + encodeURIComponent (dataSef); updatehit (); break; }}
shareWindow action (url) { window.open (url, "_blank", "toolbar = yes, scrollbars = yes, resizable = yes, top = 500, left = 500, width = 400, height = 400"); }}
updateHit update () { $ .Ajax ({ type: "POST", url: dataPostUrl, data: {contentId: dataId, contentTop: dataType, shareType: dataShareType}, success: action (data) {
if ($ (& video-show & # 39;) length> 0) { var $ container = $ (& # 39 ;. video-showcase & # 39;); } else if ($ (art[data-id="' + dataId + '"]& # 39;) .length> 0) { var $ container = $ (& # 39; article[data-id="' + dataId + '"]& # 39;); } if there is ($ (& # 39 ;. wt-share-item[data-id="' + dataId + '"]& # 39;) .length> 0) { var $ container = $ (& # 39 ;. wt-share-item[data-id="' + dataId + '"]& # 39;); } other { $ container = null; }}
// var $ container = dataType == & # 39; video & # 39 ;? $ (& Video-show & # 39;): $ (& # 39; art[data-id="' + dataId + '"]& # 39;);
if yes ($ container! = null && $ container.length> 0) { var $ badged = $ container.find (& # 39 ;. wt-share-badge - & # 39; + dataShareType);
find $ headerCount = $ (& # 39 ;. content-header & # 39;). find (& wt-share-count & # 39;), $ containerCount = $ container.find (& # 39 ;. wt-share-count & # 39;), value = parseInt ($ containerCount.html ()) + 1;
$ container.data (& # 39; share & # 39 ;, value); //$containercount.html(valu A);
if yes ($ headerCount.length> 0) { //$headercount.html(valu A); }}
if ($ badged.length> 0 && (dataShareType == & # 39; facebook & # 39; | dataShareType == & # 39; twitter & # 39;)) { if yes ($ badged.hasClass (& # 39; is-visible & # 39;)) { //$badged.html(dat A); } other { //$badged.addclass('is-visible').html(dat A); }} }} }}
}} }); }} }} }, & # 39; .wt-share-button & # 39;) }); [ad_2]
Source link