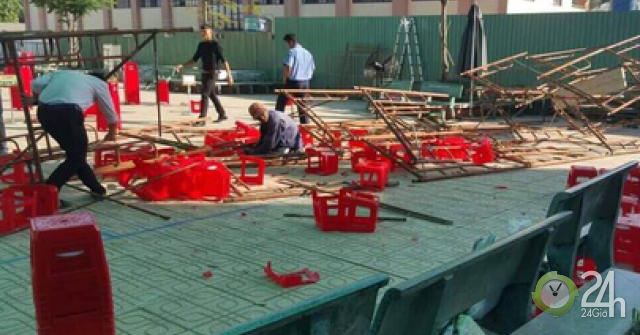 Tuesday, 11/20/2018 10:29 AM (GMT + 7)
When the school identifies a Vietnam Teachers Charter, the scale of the platform has fallen and causes some of the students to be injured.
On November 20, Binh Chanh's headquarters, HCM City, stated that there was a scaffold at Huynh Van Banh Primary School, Vinh Loc A Association, Chanh Binh District, causing some students to be wounded.
At this time, 15 students were transferred to Cho Ray's Hospital (HCMC), some were injured and some were injured. Doctors in Cho Ray Hospital take care of the students; parents and teachers went to hospital to encourage their baby.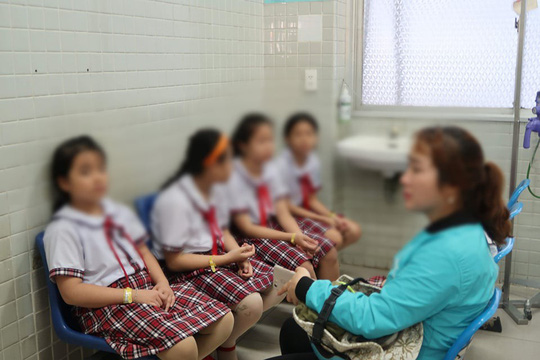 The teacher is very short injured on the students
According to its first information, about 8 on November 20, when many teachers, students and parents have a " attending Vietnam's Teachers' Day on November 20 at Huynh Van Banh Primary School, Commune Vinh Loc A, Binh District The scaffold fell to the side of the stage.
The event caused some of the students to be injured, they must go to the emergency room.
The site where the scaffold fell
Huynh Van Banh primary school students returned back after school events
The scene where the event took place
Emergency hospital ambulance to bring students into hospital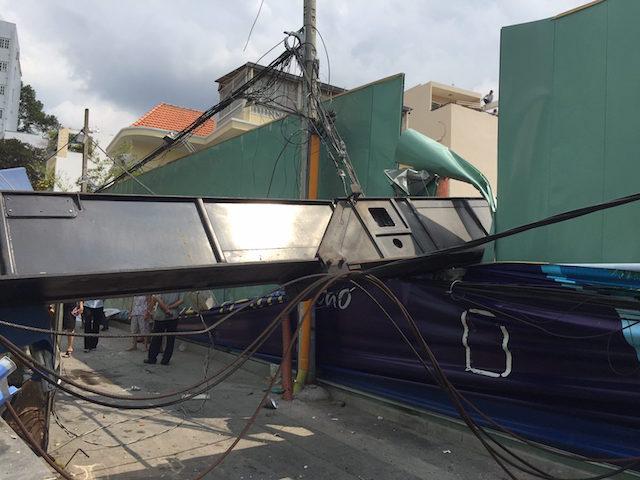 A tons of tons of a tree fell in front of a classroom to make their children; crying.