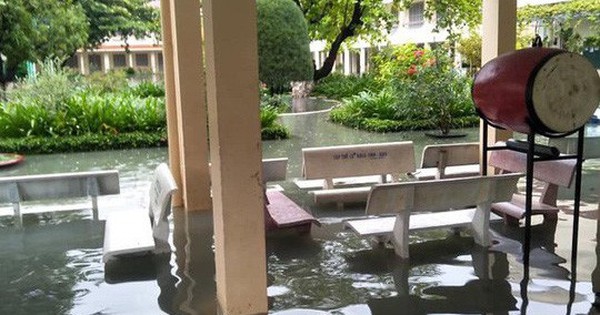 According to the Nha Trang Town Education and Training Department report, up to November 20, 4 students died from flooding in the " city. The Heads of the Department of Education and Training visited the Nha Trang Education Department, and promoted it. supporting some families.
Heavy schools caused many schools to be flooded, mud was swept away by many desks and chairs, damaging teaching equipment. Schools: Kindergarten Vinh Hai, Vinh Phuong 2, Phuoc Hai have broken computers, exhibitors, laundry machines, learning tools.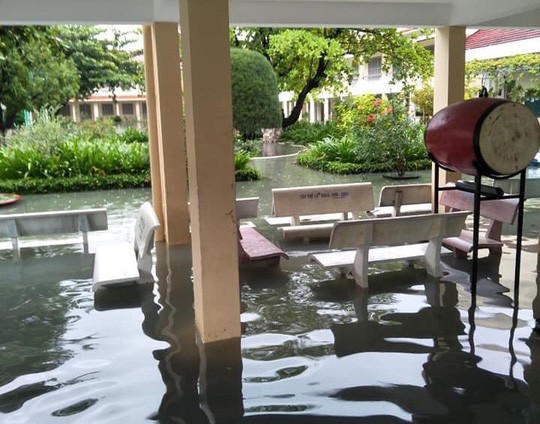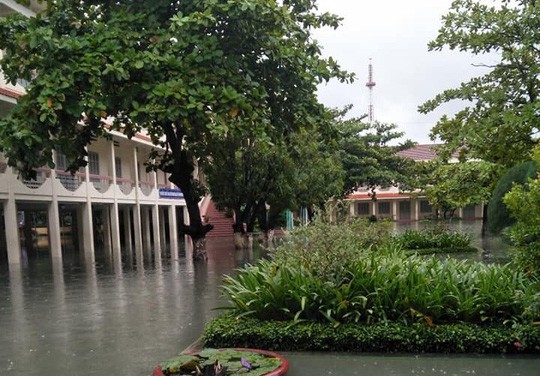 The Ha Huy Tap High School 2 ha campus is flooded, especially the stadium range
Big floods and hillforts hit at Thuong Phuoc Primary School in Dong Phuoc Primary School (Ballyha Trang).
Instead of preparing for the celebration of the Vietnam Tutor's Day on November 20, all teachers gathered in the school to clear the mud that left the flood. Here are some mobile photographs that we record during the Teacher's Day.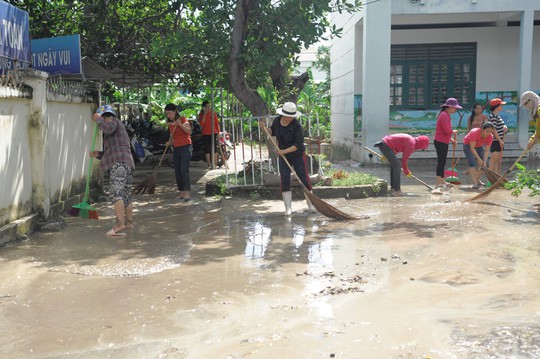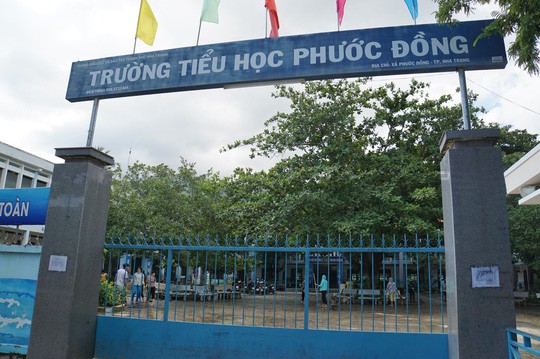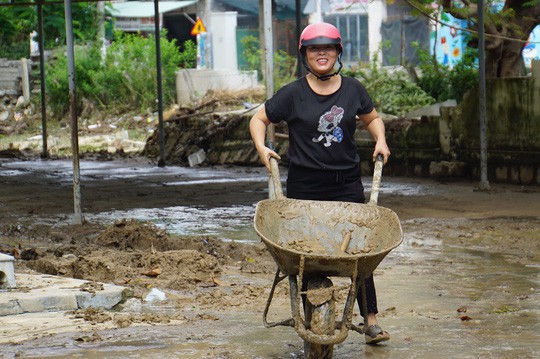 Instead of welcoming the service from 20 to 11, the teachers started to; They handle the mud until time to bring back teaching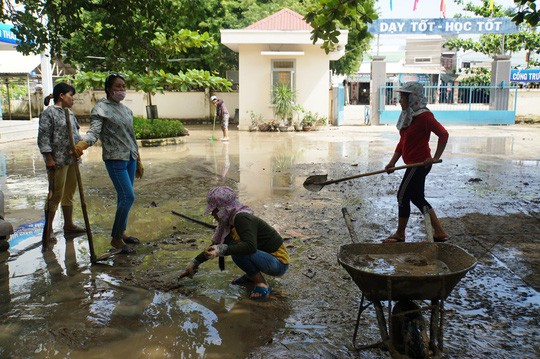 According to Nguyen Thi Thu Lai, Chairman of Dong Phuoc School School, the school has over 1500 students, with 2 sub-squares of around 200 students still able to go to school due to mud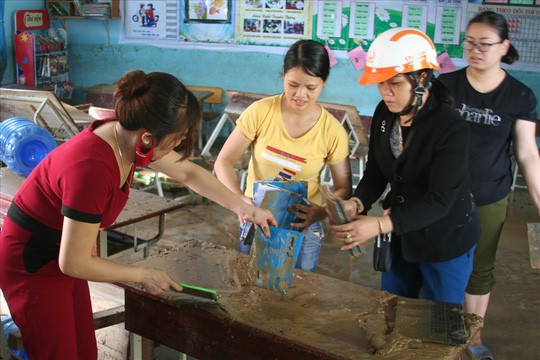 Dong Elementary Phuoc school was located in Dong Phuoc Primary School which softened mud
In addition to Dong Phuoc School, Vinh Luong 2 has a series of primary schools such as Vinh Luong 2, a certificate or a tiled roof system, equipment and books on Vinh Nguyen 3. Secondary Schools: Bach Dang, Lam Mac, Congo Nguyen Tru , Nguyen Viet Xuan, Tran Hung Dao … fossil damage or damage equipment.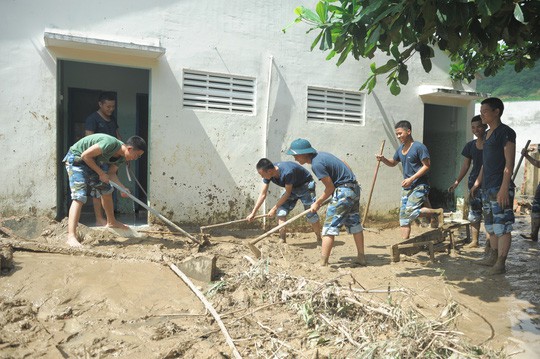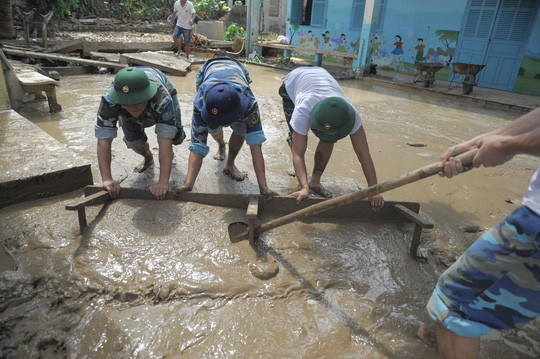 Army and police forces took part in helping teachers clear the mud
On the morning of November 20, in the village, the town of Thanh Dat, Phuoc Dong commune, the town of Nha Trang, the rescue team has found a group of victims, among which 3 are needed. The leaders of the People of the Nha Trang Committee confirmed until mid-20-11, 18 people killed a heavy water of 2 people missing in this town.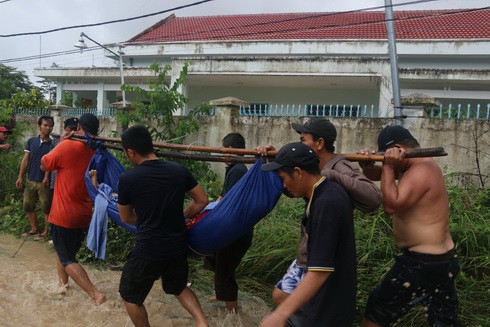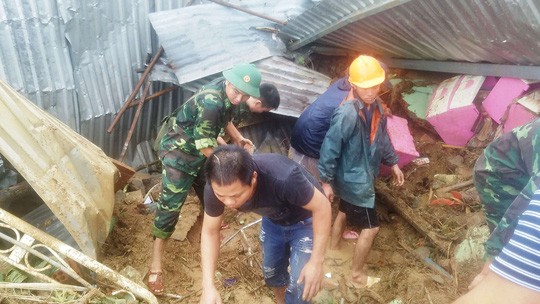 Detecting an active force to find victims
Through a mix of local water, the heavy rainfall of 63 houses has fallen, damaged. It's 40 homes in it; most of them. The range of rus and crop has been damaged by over 300 hectares and more than 8,900 birds are damaged.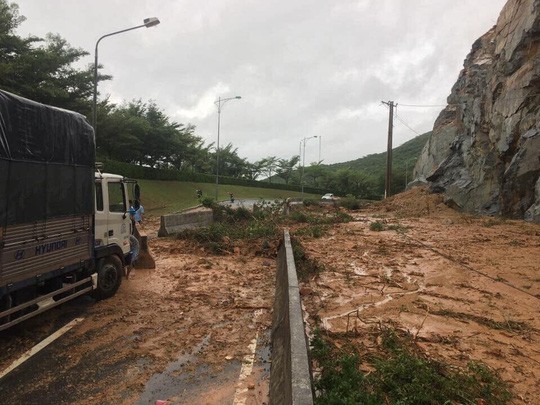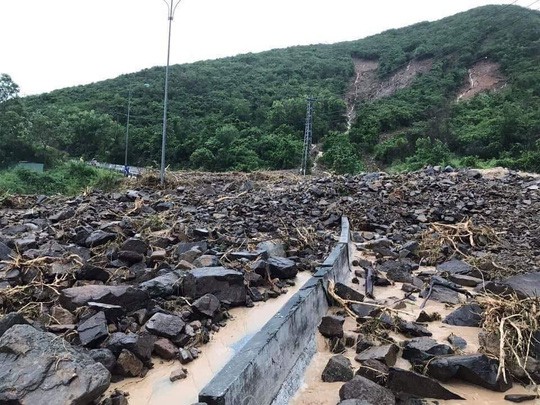 Nguyen Tat Thanh, which connects Cam Ranh International Airport – Nha Trang
On traffic, 10,000 m3 of rocky landslide has adversely affected traffic on many roads in Khanh Hoa. The main traffic routes are National Highway 1, Nguyen Tat Thanh Avenue, National Highway 27C.
For Nguyen Tat Thanh Boulevard to connect the Cam Ranh International Airport to Nha Trang City, Khanh Hoa Department said. Transport has a large amount of landslides. In that point there are 2,000m3 of digits; soil and stone are buried, so it is difficult to solve the problem and take a lot of time.