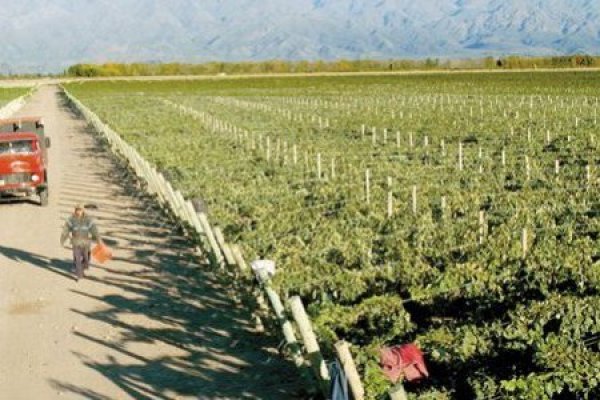 [ad_1]
In this way, the garden has expanded its packaging in the countryside where it already worked with La Celia and Tamarí.
Viña San Pedro Tarapacá (VSTP) continues to & # 39; expand its umbrella portfolio in Argentina. The entity associated with the Luksic group works in the immediate country with La Celia and Tamarí, and now has a series of brands and vineyards in the San Juan department .
According to the published by the SanJuan8 site, the Silean bought it Pernod Ricard A * 39, collects the names of Graffigna, Colón and Santa Silvia, the Graffigna winery and his weaving.
The information does not show the size of the work, but it is a & # 39; adding that the VSTP property portfolio is added Purchasing the "La Consultación" courtyard in Valle de Uco, Mendoza.
Pernod Ricard Argentina has said to be "destroying the resource" in order to focus on its local resources for the use of artificial vines and vines in the Salta and Mendoza windows, and making spirits at its plant in Buenos Aires. "
The Argentine media say that VSPT Wine Group believes this purchase is "a strategic opportunity to continue to develop its program". The three messages will be added to their extensive ports; at present, which includes seven shops in Chile and two in Argentina; La Celia and Bodega Tamarí, located in Valle de Uco, Mendoza. "
The two companies estimate that the business will be completed this year, after the authorities have agreed a free competition.
[ad_2]
Source link